Nearly one hundred first or flagship stores were opened in the Huangpu District of Shanghai in 2018. With a number of stores having the titles of "the first in China", "the largest in history" or "the only in Asia", Huangpu District is like a stage where traditional and modern brands from all over the world gather together. These stores not only bring new products launched simultaneously worldwide, but also bring new consumption experiences.
"Instead of simply selling products, most brands coming here will provide customers with experience and services using display and sales stages," said a person in charge of the Huangpu Commission of Commerce. Customized and experiential service can bring forth the added value behind the product, and consequently the promotion of brand value is far greater than that of pure sales in one location.
Tmall
In the Tmall IMV flagship store located on the first floor of the LuOne shopping mall, customers can not only see the goods on the screen but also touch them in reality. There is no price difference between online and offline and remote dispatch can be realized as well.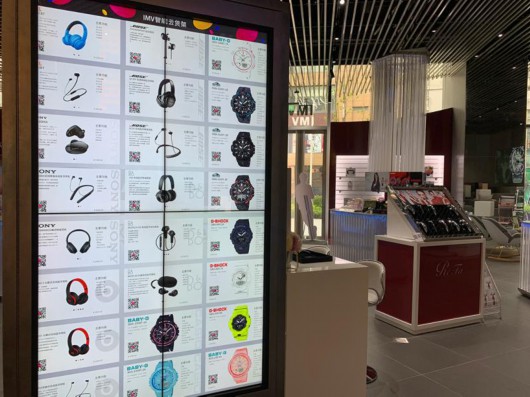 MAC
MAC's Concept Store, decorated in orange, is located in Huaihai Middle Road. All the dressers and mirrors in it are actually vertical or horizontal interactive screens. If one picks up a cosmetic on the shelf and places it on the "dresser", the introduction to it and the video of how to use it will be displayed immediately. Moreover, people can enter the electronic platform through the special mini app to design their own cosmetics.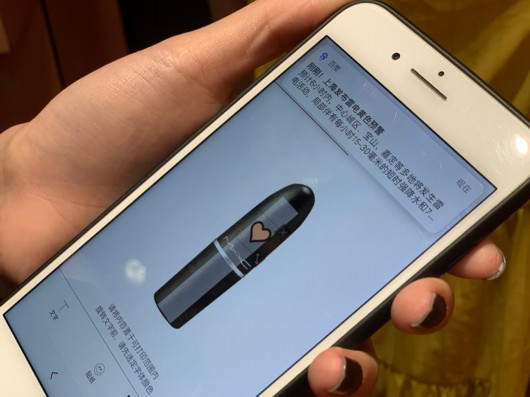 SONY
The only Shanghai Sony flagship store on Huaihai Middle Road has three floors. Noise-canceling headphones are on display in a showroom on the first floor, and the second floor is laid out as a home theater. On the third floor, there are video and audio experience rooms and VIP classrooms. Every Saturday, there will be photography classes taught by Sony professional trainers.
LEGO
The Shanghai Lego flagship store is the first in Asia located in the center of the city. Models like a large dragon, the Oriental Pearl Radio & TV Tower and the Nanjing Road Walkway made with Lego blocks attract a lot of attention every day.
The store has the only Lego mosaic camera in Shanghai. If the customers hope to have their personalized mosaic portrait, they can take a picture of their own satisfaction and the bricks required to complete the portrait will be supplied in a few minutes.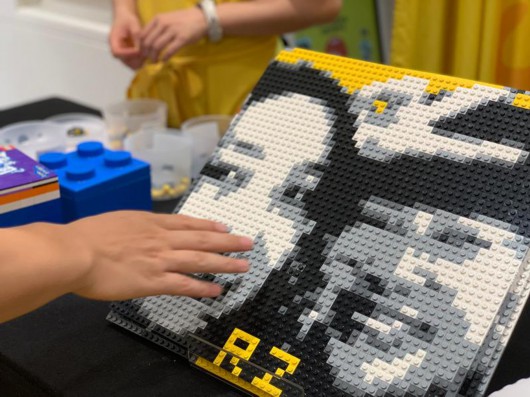 It has another unique custom machine, which can print words and patterns on the Lego blocks and then customize individual key chains.