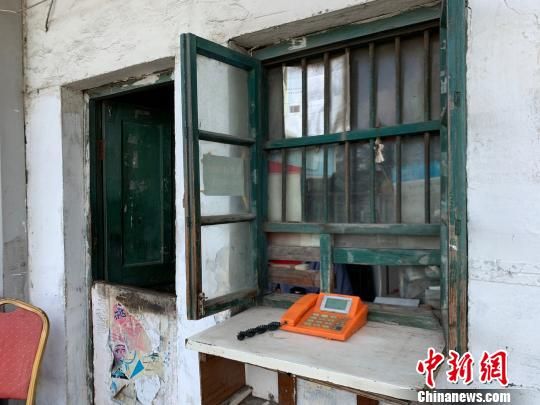 An orange telephone is set in front of the window. [Photo/ sh.chinanew.com]
Manned public telephones, which charge in real time with a person manually collecting the fee, is a distant memory for older Shanghai people.
In Pudong New Area of Shanghai, an orange telephone is set in front of the window of a public telephone booth measuring less than 3 square meters. This is the last manned public telephone booth in Shanghai, where 88-year-old Lv Shusheng has been working for 25 years.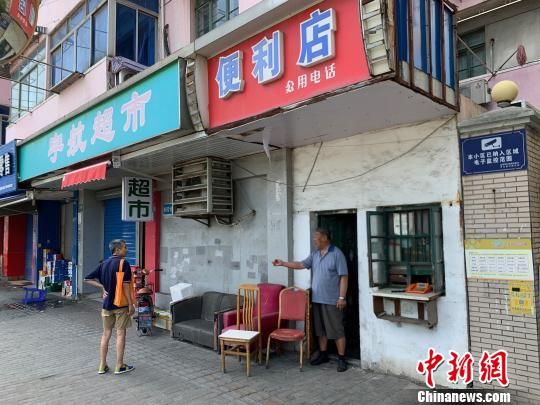 Lv Shusheng talks with a neighbor at the door of his tiny booth. [Photo/ sh.chinanew.com]
Manned public telephone services were first set up in Shanghai 1952, and experienced a relatively rapid development. "No one had a telephone at home in our newly relocated neighborhood at that time [1994], so we set up a public telephone booth. There were a lot of telephone calls then, with even up to one or two hundred a day. We had four public telephones and three staff members. If someone telephoned you, the staff member would use the loudspeaker to call you to answer the phone," said Lv.
However, with the popularity of residential telephones and the development of mobile communications, few people now use the manned public telephone. "No one calls in now unless someone carelessly leaves his mobile phone at home or the mobile phone is out of power, and there are only up to four or five calls a day," Mr Lv said.
Although there are fewer callers, many neighbors still like chatting in the telephone booth in their spare time. Li Wenlong, who is eighty years old, took many phone calls at the booth before. "In fact, I hardly use the public telephone now. But I live in this neighborhood. Lv also lives in it. Therefore, we usually nod, talk and chat."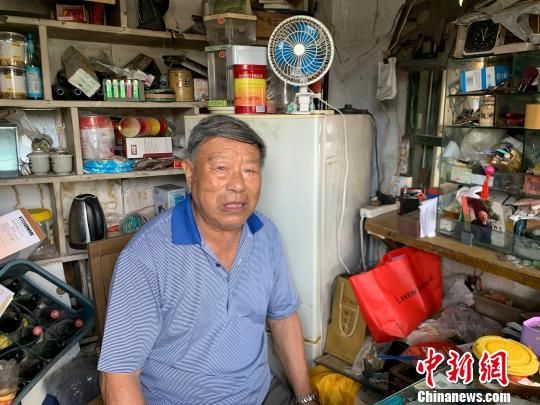 Lv Shusheng sits in his telephone booth, which is also a grocery. [Photo/ sh.chinanew.com]
"I am a solitary old man, so this telephone booth is like my home. It's great to come here every day, listen to the radio, walk around and sit down, chat with the neighbors to relieve boredom," Mr Lv said. "I don't use mobile phones, and my relatives and friends usually call me on this phone. Therefore, my life depends on this phone."
A few days ago, Shanghai Telecom revealed that many manned public telephone booths in Shanghai have lost their purpose, so they are planning to shut down all of them by 2020. In this regard, Lv said that he would "let nature take its course".