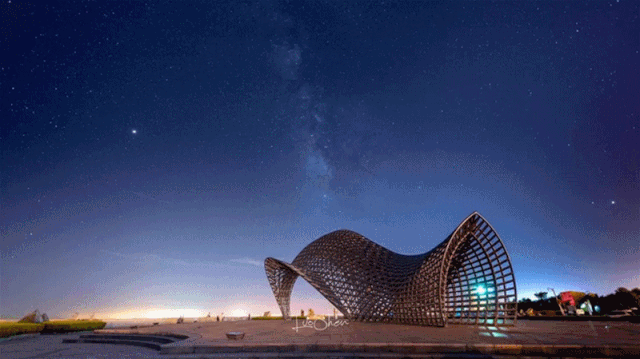 Lin-gang Special Area, a newly added part of the China (Shanghai) Pilot Free Trade Zone, was officially launched last week. While it is primarily now seen as a driver for the country's economic opening-up, its beauty cannot be ignored, with its many natural attractions.
1. Nanhuizui Sea View Park
Located in the extreme southeastern part of Shanghai's Lingang New City, Nanhuizui Sea View Park is a seaside park set on Hangzhou Bay. The park contains a large Chinese compass placed beneath a stainless steel grid structure. Designed with an undulating effect that evokes an ocean wave, it is an eye-catching installation.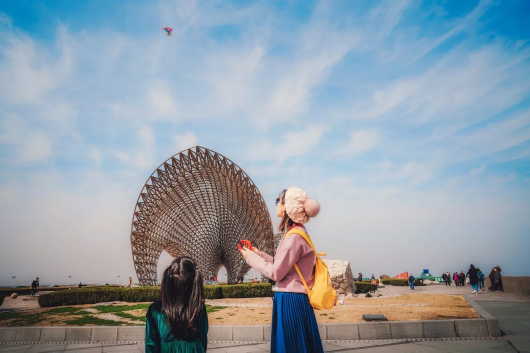 2. Dishui Lake
Dishui Lake is the largest artificial freshwater lake in China. The inspiration of the design comes from a water drop from the sky. In the lake, three isles are dotted like pearls; the North Isle, the West Isle and the South Isle. In the center of the lake stands a large stainless steel sculpture, which is composed of eight oval rings, symbolizing that all rivers rush into the sea.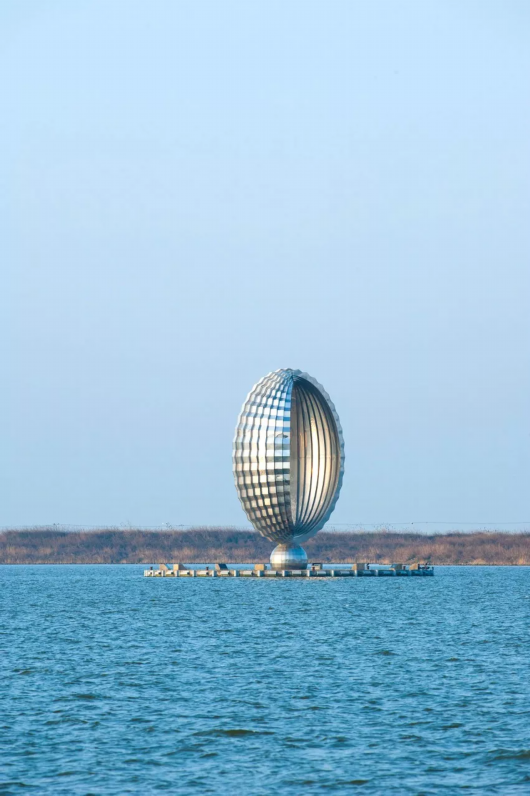 3. Donghai Bridge
Opened for the public in 2005, Donghai Bridge is one of the longest cross-sea bridges in the world. Located in Hangzhou Bay, it connects mainland Shanghai and the offshore Yangshan deep-water port.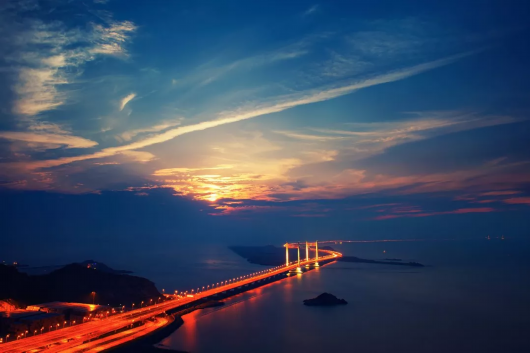 4. Tangxia Highway
Tangxia Highway is lined with lush metasequoia, which display different kinds of breath-taking scenery. At the turn of spring and summer, the metasequoia are light yellow and the wild flowers are everywhere to be seen. When summer comes to an end, it is the metasequoia that shows the feeling of autumn earlier than other trees. When the north wind blows, the ground is covered with a thick blanket of golden metasequoia leaves.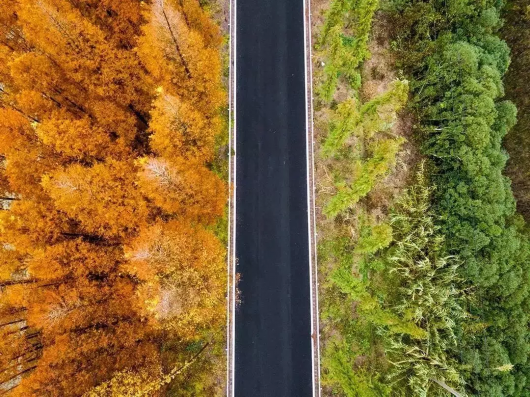 5. Binhai Forest Park
Covering a vast area and adjacent to a coastal golf course, Binhai Forest Park is a rich ecosystem full of forests, grasslands, marshes, tidal flats, and water features. It is also a wonderful area for cycling.