The Skating Carnival of the 2019 Shanghai Amateur Games was held on August 25 in Pudong Sanlin Sports Center. More than 150 families came to the skating rink, bringing down the curtain on the scorching summer holiday in coolness.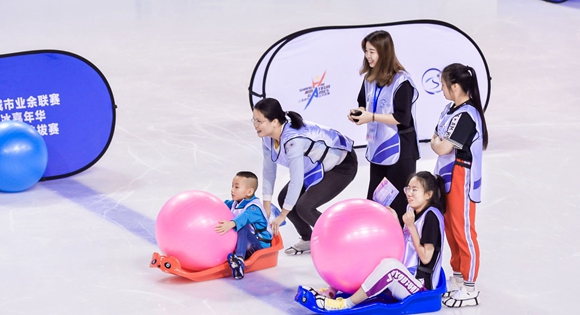 Parents and kids enjoyed the carnival through exciting activities like ice bowling, ice relay, and ice hockey shooting. After taking part in the ice bowling competition, one parent said, "While adding a happy atmosphere in the center, this game tests the tacit understanding between parents and children."
In the shooting competition, participants picked up the ice hockey stick and tried to score goals. "When we watch the games, we take it for granted that it's quite easy for the players to score. But after trying personally, I understand it requires skill and finesse to control the direction and strength," said a participant.
In recent years, Shanghai has been carrying out the national plan of promoting ice and snow sports in South China, by holding various world-class figure skating games and short track speed skating events. Meanwhile, various youth training and leisure activities on the ice are also flourishing.
"Although Shanghai is not a traditional area of ice and snow sports due to geographical factors, the promotion of events and carnivals over the past 10 years have gradually gained the ice and snow sports some mass base," said Yang Yang, vice president of the Shanghai Ice and Snow Sports Association and two-time Winter Olympics champion. "This summer I attended four ice and snow activities, some of which were held in professional ice rinks and some in shopping malls. As you can see, more and more activities are accessible to the common people and children."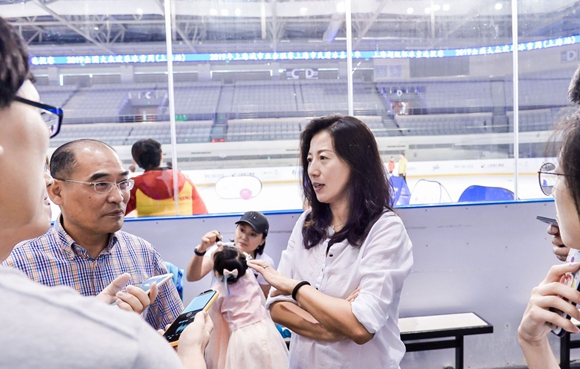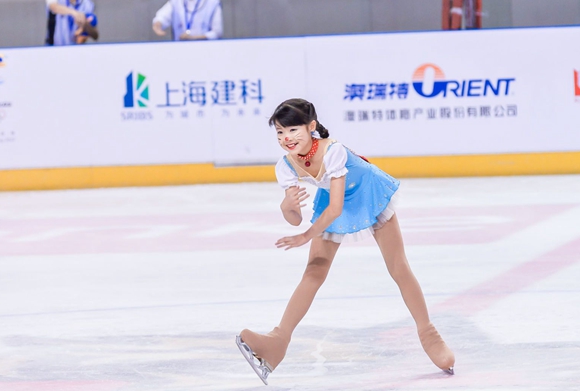 Yang also acknowledged, "Snow and ice sports are competitive sports. Over the years, Shanghai has accumulated the mass base of these events, which also contributes to the development of ice and snow sports in China at large." It is said that Shanghai currently has 15 standard ice rinks, and the number of ice hockey teams of all ages has reached about 100. During the 2nd Youth Olympic Games, Shanghai also impressively won six championships in seven events.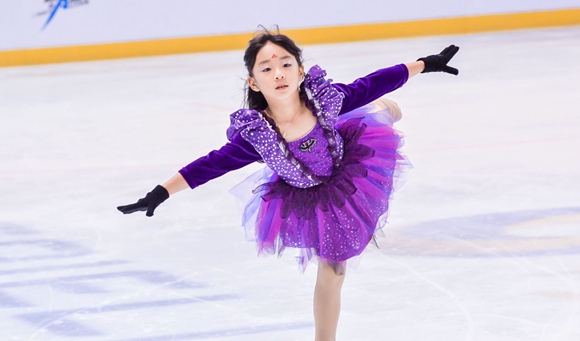 The same day of the carnival, the selection of children skaters for the Shanghai Trophy was also held. The young skaters were aged between 6 and 13 years old, all of whom had more than 3 years of figure skating experience. In the selection, the skaters were required to pick up plush toys on the ice as a test, as well as to spin and leap in the rink. Through the off-line competition and on-line selection , 20 children skaters will be able to stand on the stage of the Shanghai Trophy between October 3 and 5.