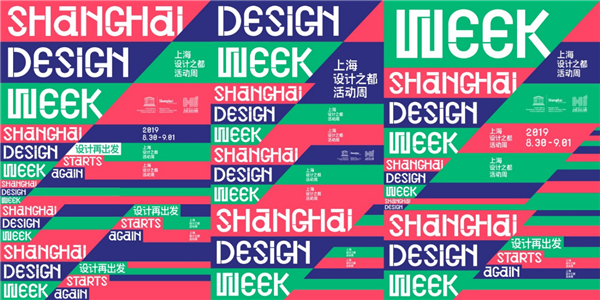 2019 Shanghai Design Week starts this year on August 30th at Shanghai Exhibition Center. The theme is "Design Starts Again". The 25,000 square meter exhibition hall will attract nearly 100 designers, and more than 200 brands from 10 different countries to present over 10,000 new products.
The 8th Shanghai Design Week this year will focus on the value of design through a collection of distinct presentations that will include a home design exhibition, a cross-border forum, a series of activities and 365 commercial extensions.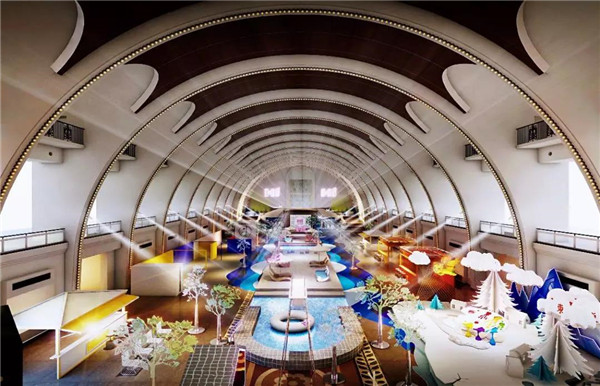 Immersive and interactive scene Blue Sea Magic Levee
It will be the first time that a crossover design between BeiDou Navigation Satellite System and art works is created to present the new 'Shanghai Galaxy' that integrates a navigation system, artificial intelligence, 3D printing and cartoon IP. Beidou will also partner with two IP roles among a total of 8 that will debut during the design week to create a 'Space Panda' and a 'Flying Pig' with multiple scientific functions. Visitors can experience the charm of integrating technology with art to create an immersive scene as complex technology is transformed into artistic expression.
The theme area of sustainable design eco-aesthetics, created by Jackie Chan Creation, and Art Center is 'Waste-free Planet' which aims at transforming non-polluting, 'finished use' and 'waste' objects into daily necessities and works of art through redesign and recreation.

Shanghai Design Week also cooperates with ART DOLL EXPO and Dongxidaguan to showcase an immersive scene named Icy Island Magic Realm, which blends together such features as eastern and western cultures, sustainable applications, international art exchanges and photo taking with beauty camera. Eight IP figures representing design-related occupations will also debut at this immersive scene.

Icy Island Magic Realm
Shanghai's 2019 Design Week has expanded its concept of sub-venues for the first time. In addition to linking off-line physical stores of exhibitors, it has cooperated with the commercial complexes to launch "Designing Shanghai" sub-venues and activities that will be simultaneously made open to the public, including a 30-day Shanghai Coffee Festival to be held at Crystal Plaza from September 20 to October 20.