American Factory, an American documentary about the Chinese billionaire Cao Dewang reopening an abandoned General Motors plant in post-industrial Ohio has aroused heated discussion on Chinese social media networks.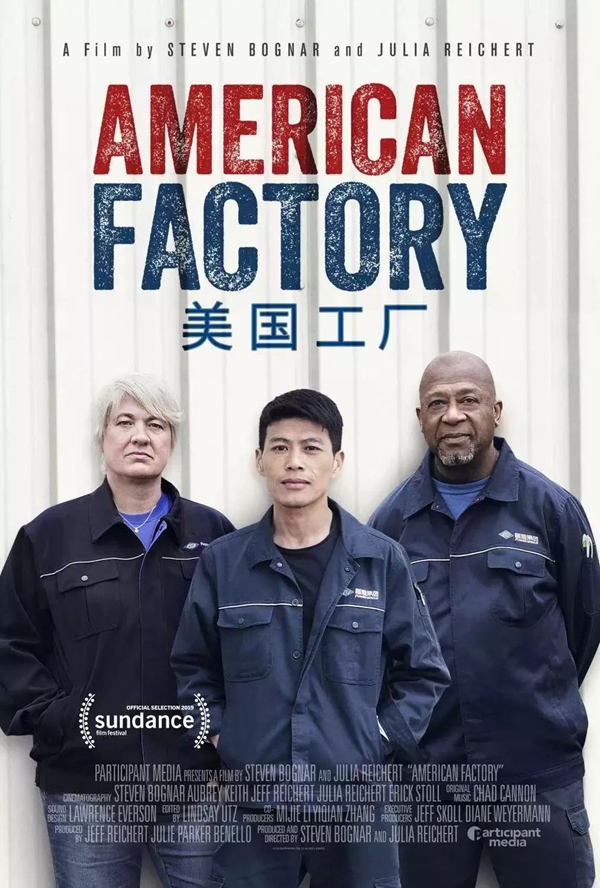 Following Fuyao Glass, a Chinese company and the world's top auto glass manufacture, the documentary reveals the early days of hope and optimism of the two thousand blue-collar American employees giving way to acrimony as the reality of working for the Chinese company didn't get along with many of the local worker's ideas of how an American manufacturing company should be run.
The empathy the documentary shows for the blue-collar American workers is neutral without bias. Moreover, the cultural gap between the two nations has neither been depicted as insurmountable nor been beautified. Amid the current trade war, it represents a highly interesting examination of a workplace culture clash taking place amidst the irresistible elements of globalization and mechanization.
With the Obamas' endorsement, the work has received global attention since going online on Netflix. However, the Obamas did not participate in the making of the film, but their production company, Higher Ground, bought it after it won the Sundance Film Festival this year.
Netflix released an interview with the Obamas in which they talked about why they wanted to back such a story. In the episode, the Obamas sit face to face with Julia Reichert and Steven Bognar, the two directors.
"This story is sacred, meaningful and purposeful. It can make us better organize our own life," Obama said. As Obama said, if this documentary can strike a chord or let people know something that was not known before, it is worthy speaking for it.