At the grand celebration honoring the 70th anniversary of the founding of the People's Republic of China (PRC), besides the spectacular military parade, a mass pageant involving more than 100,000 citizens and 70 floats following the parade also captivated the audience.
The Shanghai float was shaped as a ship carrying scale versions of Shanghai landmarks and achievements atop it.
As the float, with the Chinese characters for "Shanghai" at the ship's bow, passed through Tian'anmen Square, the models of the city's flower (the magnolia) on the side rotated steadily.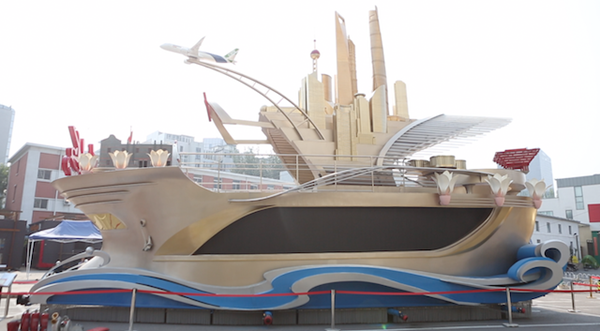 On the deck, the model of the Site-Memorial of the First National Congress of the Communist Party of China symbolized Shanghai being the birthplace of the CPC.
A model of a C919 jetliner, which finished its final testing and structural assembly in Shanghai, showed to the audience Shanghai's innovation strength. Above the sign of a sea gull, which is the symbol of the Shanghai Pilot Free Trade Zone, models including the Oriental Pearl Tower and the Shanghai Center displayed the soaring skyline of Lujiazui.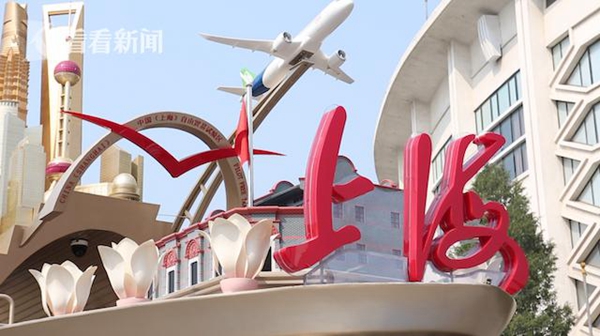 According to Ni Jun, the float captain, who is the deputy general managerof the Shanghai Media Group (SMG), the design of the float expressed Shanghai's "Five Centers" goal in the new era.
The float also carried seven ladies dressed in Shanghai-style Qipao holding fans.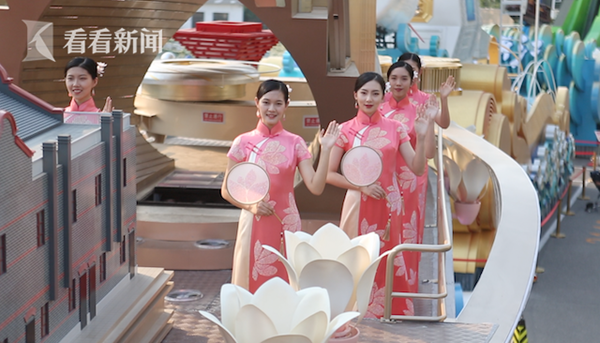 (Photo by Knews)