Burj Khalifa, the tallest building in the world, lit up for China's National Day on the night of October 1. A stunning light show was also held to welcome Chinese tourists.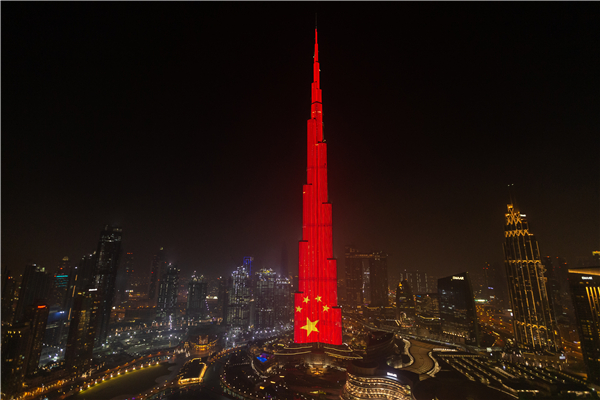 The show also featured Tuzki, the animated emoji rabbit who rose to fame within China's WeChat instant messaging app.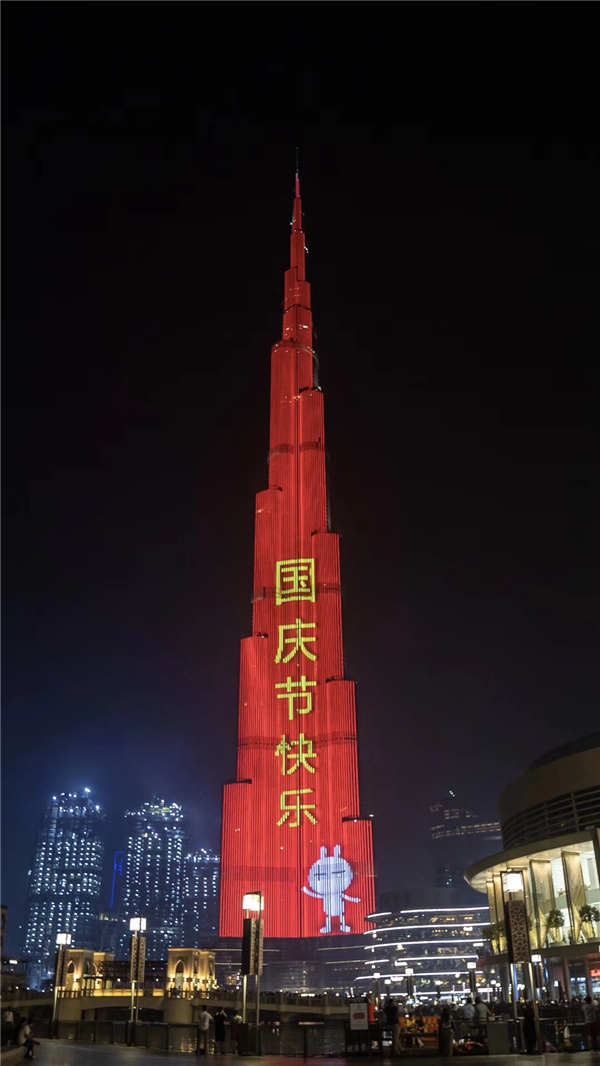 In the tourist city, Dubai Mall has also launched a series of promotional campaigns and celebrations for Chinese shoppers during the Golden Week (the National Day holidays). Mobile payments are accepted and free gifts are also on offer.