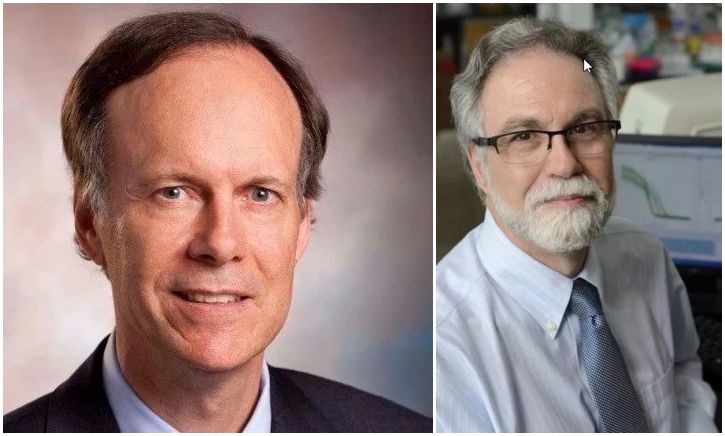 (Left, William G. Kaelin Jr; Right, Gregg L. Semenza)
On Monday October 7, the Nobel Assembly at the Karolinska Institutet awarded the 2019 Nobel Prize in Physiology or Medicine jointly to William G. Kaelin Jr, Sir Peter J. Ratcliffe and Gregg L. Semenza "for their discoveries of how cells sense and adapt to oxygen availability." This is extra good news for Shanghai as two of the Nobel laureates are coming to Shanghai this month for the 2nd World Laureates Association Forum.
The World Laureates Association has received confirmation letters from William G. Kaelin Jr and Gregg L. Semenza to attend the science forum, which is to be held in Shanghai from October 29 to November 11.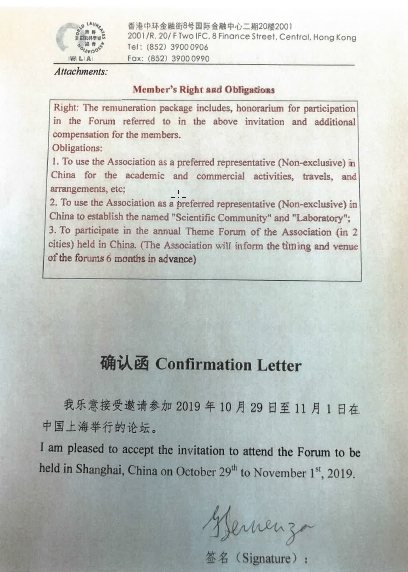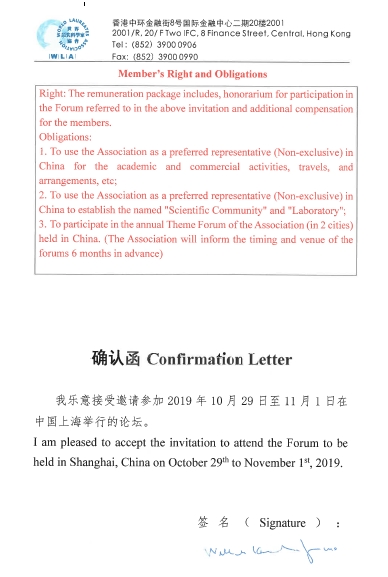 (Confirmation letters respectively signed by William G. Kaelin Jr and Gregg L. Semenza)

As a professor of medicine at the Dana-Farber Cancer Institute, Harvard Medical School, Dr. Kaelin conducts research on understanding why mutations affecting tumor-suppressor genes cause cancer. His long-term goal is to lay the foundation for the development of new anticancer therapies that are based on the biochemical functions of specific tumor-suppressor proteins.
His work on the VHL protein helped to motivate the eventual successful clinical testing of VEGF inhibitors for the treatment of kidney cancer. Moreover, this line of investigation led to new insights into how cells sense and respond to changes in oxygen, and thus has implications for diseases beyond cancer, such as anemia, myocardial infarction and stroke.
Dr. Semenza is a professor of pediatrics at The Johns Hopkins University (Baltimore), and is best known for his ground-breaking discovery of the HIF-1 (hypoxia-inducible factor 1) protein which helps cells cope with low oxygen levels. Semenza has identified genes turned on by HIF-1 that control energy production, the making of red blood cells and the growth of blood vessels. He currently is studying the role of HIF-1 in cancer, ischemia and chronic lung disease.