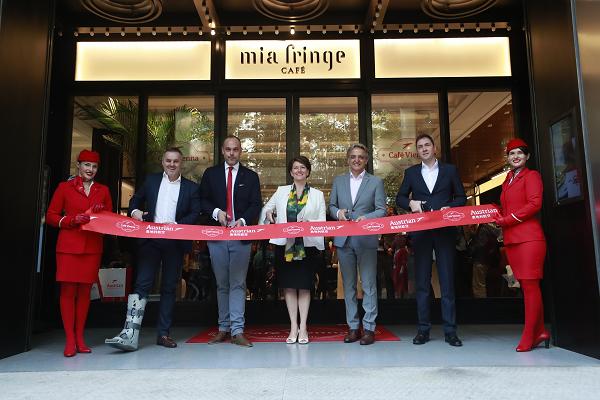 For one week, between October 30 thand November 5th, Austrian Airlines is promoting Vienna through its Viennese coffee culture at the specialist coffee shop Mia Fringe, at No. 627 Huaihai Middle Road. Since 2011, traditional Viennese coffee houses have been part of the UNESCO National Inventory of Intangible Cultural Heritage.
Coffee is also an essential part of the Austrian Airlines product world, the national carrier of Austria, which operates the only "coffeehouse above the clouds" serving ten different types of Viennese coffees on board its Business Class long haul flights to and from Vienna.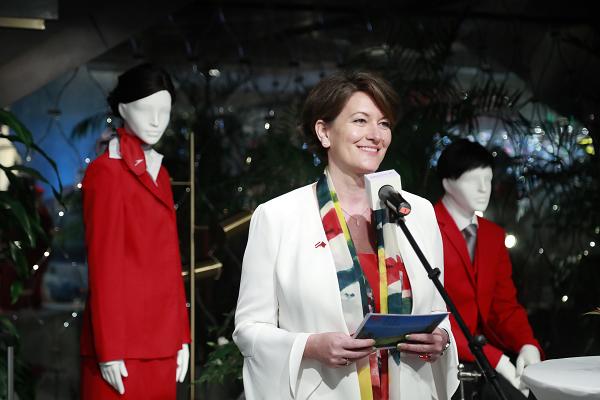 Today, Vienna has about 2,600 coffee houses. Out of these cafes, around 100 are part of UNESCO cultural heritage. Apart from a wide variety of coffees, pastries and international newspapers, the Viennese coffeehouse is famous for its marble-topped tables, Thonet chairs, newspaper holders and chandeliers. The choice of coffee specialties is vast and includes creations such as the Wiener Mélange (the classic mélange contains hot milk, foamed milk and black coffee), the Franziskaner (black coffee with foamed milk, whipped cream and cocoa powder), the Einspänner (Viennese specialty made from black coffee, prepared with whipped cream and powdered sugar), the Maria Theresia (black coffee with orange liqueur) or the Fiaker (black coffee refined with cognac and whipped cream).
At the Mia Fringe, these coffee specialties will be prepared following the traditional recipes by an Austrian barista. The renowned Austrian company Julius Meinl, famous for its coffee, will provide beans, baristas and coffee machines. Every day, coffee lovers may participate in barista workshops in order to learn how to prepare those special coffee recipes. Furthermore, guests can slip into the lives of Empress Sisi and Emperor Franz Joseph and take a selfie in front of the historical backdrop of Schönbrunn Palace, one of the most iconic landmarks of Vienna, where the imperial couple used to live. Also the concerts given by the Schloss Schönbrunn Orchestra on the first three nights of the event week are an unmissable highlight.