When Mr. Wang, who works in Beijing, returned to his hometown in Pingluo County of Ningxia Hui Autonomous Region in January for the 2019 Chinese Spring Festival reunion, he found that a New Zealand dairy product he saw three months before at the first China International Import Expo (CIIE) was on sale even in this fourth-tier city. That people in Pingluo County, which is thousands of miles away from Shanghai, can now also enjoy quality milk from overseas demonstrates the benefit of the Import Expo.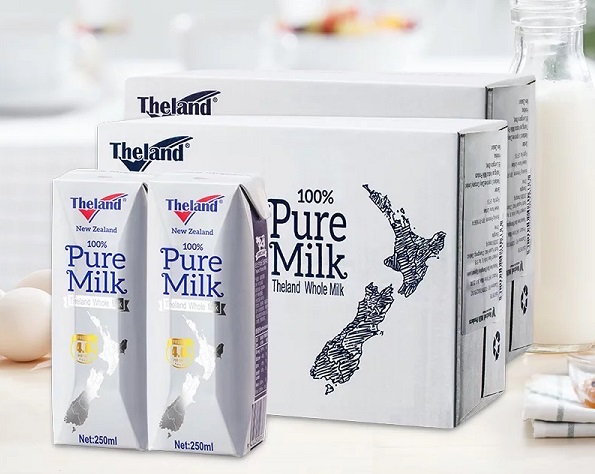 Since it took part in the expo, the New Zealand dairy brand Theland has seen rocketing sales. In the first quarter of 2019, online sales soared by 309% year-on-year. Not only did the orders signed at the expo bring an exemplary sales volume, but consumers also now better recognize the brand.
During the "618 Shopping Festival" initially launched by the Chinese e-commerce platform JD.com, on the single day of June 18th, 250,000 boxes of Theland milk sold out on the Tmall online flagship store platform, making Theland the No.1 in terms of sales volume among all the import dairy brands on Tmall.
Big data also shows that currently, Theland products have been sold in physical stores in 26 provincial-level administrative regions in China and sold online to all the 34 provincial administrative regions.
Therefore, not only can consumers in the first-tier cities like Beijing, Shanghai, Guangzhou and Shenzhen enjoy high-quality milk and dairy products from foreign brands, but people in remote mountainous areas, desert hinterland, and even on islands can taste the delicacy.