Located at 800 Changde Rd, Jing'an District, 800 Show represents a renovation success of Shanghai's old plants. As the former site of the Shanghai People's Electric Machinery Factory, the place now clusters cultural and creative industries. As 2019 marks the tenth anniversary of the industry park, this year it is celebrating art and design with a five-day festival.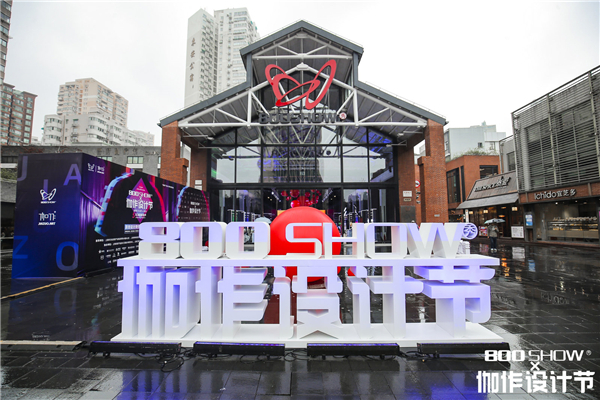 Working together with Jiazuo, a platform for cross-over artists and designers, 800 Show kicked off the festival on November 27.
In the coming days until December 1, a carnival of original designs will take over the stage of the loft-style architecture, a cultural landmark of Shanghai. Time-honored brands like Lao Feng Xiang and Hero Pen will unveil their new products created by Jiazuo's designers. People will also have an opportunity to take a closer look at Leaves Fashion's qipao (cheongsam) with handmade Su embroidery, which were exhibited at the United Nations Office at Geneva (UNOG). The popular Chinese 3D animation "Aotu World" will also display its cultural derivatives.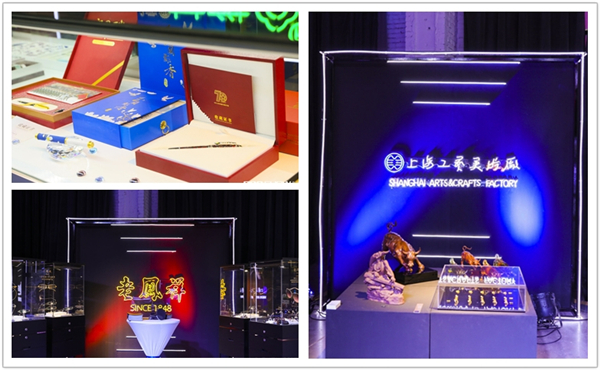 (Shanghai's time-honored brands)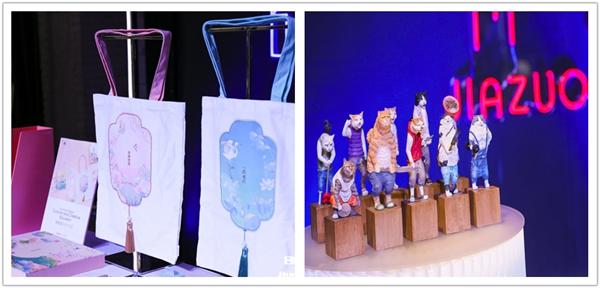 (Cultural creative products being exhibited at the event venue)
The opening ceremony of the festival was staged at the 1,000-square-meter runway venue in the industry park. It was ten years ago that Shanghai Fashion Week decided to hold its fashion shows in 800 Show. "When we first came here 10 years ago, we were actually surprised by such a space which is so close to the downtown of Shanghai. That was very rare and precious," said Lv Xiaolei, vice secretary of the Shanghai Fashion Week Committee, while looking back to the past.
Also in 2009, the clothing and accessories retailer Gap settled down in 800 Show as it entered the Chinese market. It is among many other prestigious brands which have been lured to the industry park by its advantageous geographic position close to the West Nanjing Road CBD.
The park's creative atmosphere is another reason for many emerging cultural and creative startups locating there. Two years ago, the Chinese drama troupe Kaixin Mahua set up its Shanghai office in 800 Show. Now, as its general manager Wang Haigang said, it has proved that the place has lived up to his expectation.
Since its opening in 2009, the park has raised the attention of many design, PR and fashion media companies, like Gap and FROG DESIGN, apart from hosting stunning fashion events and art exhibitions.
(A roundtable discussion held on the opening day)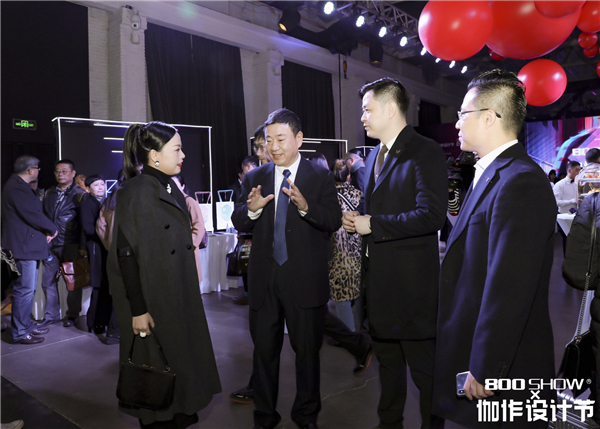 Adopting a people-oriented approach, the office complex also features an operation system integrating business and community activities. As such, residents nearby call it a humanistic space without walls.
Looking ahead, people are still exploring the future path of 800 Show's development. Wang Fang, who designed the industry park ten years ago, is very emotional about what 800 Show is today. In the past decade, she has witnessed a meaningful change in people's conception of industrial heritage architecture and the urban renovation of the city. In her eyes, 800 Show is still growing, and its vitality is actually more sustainable than Shanghai's other creative industry parks built in the same period or after. According to Wang, for the next round of upgrade, it needs to build a creative community, explore the connection with smart technology, and meet the needs of users in terms of the park's openness, diversity, and inclusiveness.
Qiang Ying, deputy director of the Shanghai Leading Group for Cultural Creative Industry Promotion, also spoke of his expectation: 800 Show belongs to Shanghai and China, so it should export its advanced management experience and models, to help elevate the level of other cultural and creative industry parks.