Foreign companies are experiencing the speed of the China International Import Expo (CIIE). On November 27, Cao Nian, manager of the Mongolia Import Pavilion at the Greenland Global Commodity Trading Hub received a food operation permit, completing the last step for Mongolia's prepackaged food to enter the Chinese market.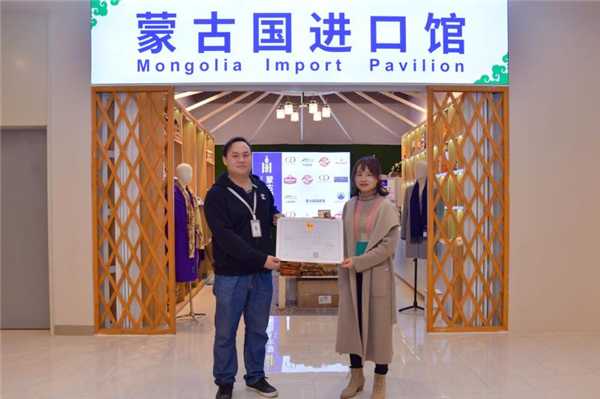 That was less than one month on from Cao obtaining the first business license issued during the second CIIE on November 5, the opening day of the import fair. Established by a Chinese representative under the authorization of the Mongolia Silk Road Business Association, Cao's company promotes and sells Mongolian specialties and goods in the Chinese market.
"In the first three weeks after we settled down in the Global Commodity Trading Hub, many customers wanted to buy our exhibits. So we were eager to get the business permit. We did not want to miss the business opportunity," said Cao. Thanks to the efficient approval procedures, foreign business owners like Cao felt relieved. The "Shanghai speed" did not fail them. On the morning of November 25, Cao submitted her company's application; in late afternoon, the food operation permit was handed over to her.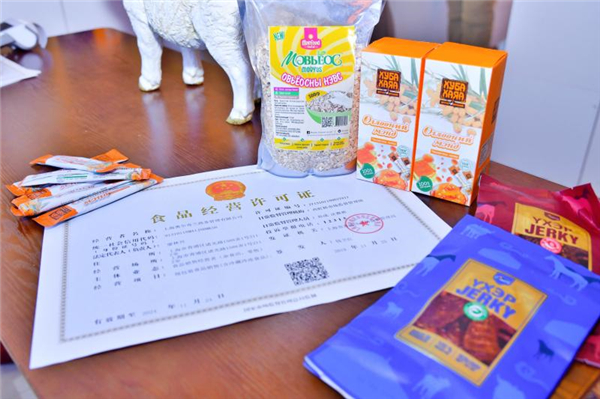 After obtaining the permit, Cao set out to make a purchasing list of the next batch of imports without delay. "During the exhibition, most people wanted to buy our sea-buckthorn juice and jerky, so we are importing more!" The company is also planning to set up a store on WeChat, added Cao. "In the future, Chinese consumers will enjoy more cost-effective and fresh Mongolian goods through more platforms," she said full of confidence.
For business owners, time is money. The facilitation of application approval has provided more time for enterprises to seize marketopportunities. In the meantime, it is winning enterprises' recognition of and trust in Shanghai's business environment.
(Photos/Shanghai Observer)