Amid China's current low treatment rate of kitchen waste, which is less than 10%, a new solution for the treatment of urban wet waste was released by Fudan University, Shanghai Dairy Group and Shanghai Guocan Environmental Technology Company.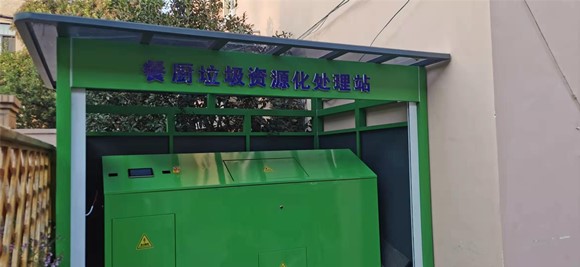 By drawing on Sweden's advanced technology concepts and successful models in the field of waste treatment and applying them to China's current situation, the team, with years of experience in the field of IoT blockchain, successfully developed a distributed equipment system for organic waste resource treatment.
The newly announced solution has a high efficiency in carbon emission reduction. Adopting high-temperature compound bacteria biodegradation technology, it can quickly degrade organic waste within 24 hours with the residual solids being less than 10%, directly reducing the waste transportation burden. Without any waste liquid or gas generation, the equipment can form organic products, which can even be recycled for soil restoration. It also emits no odour detectable to people even as close as 10 centimetres as general wet waste boxes do.