After nine months of renovation, the New World Department Store reopened on December 20. Located at one end of the Nanjing Road Pedestrian Street it is more than just another shopping mall and is sure to become a sightseeing and recreation destination.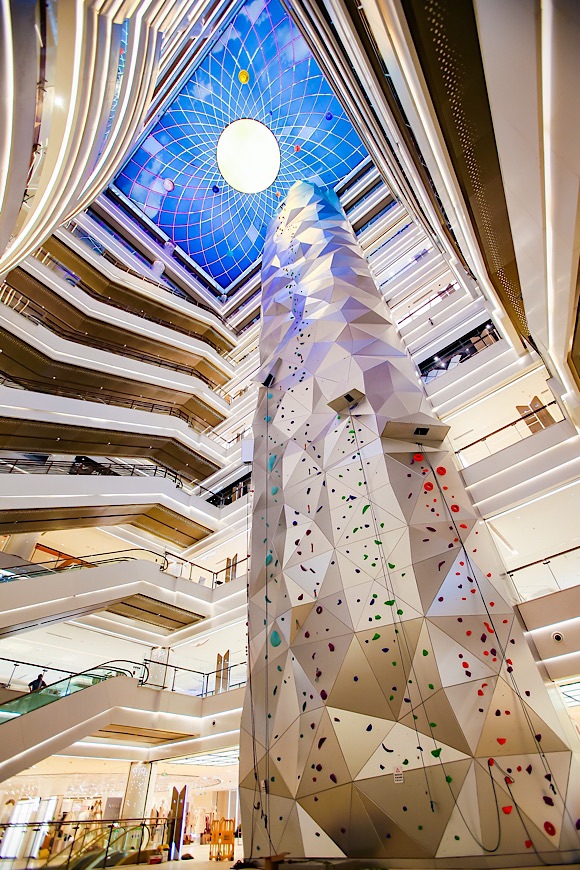 (The indoor climbing wall)
The facade of the building is in the American Art-Deco style and its glass curtain wall is decorated with golden lines to underline the glamour of the commercial building. Even the five main entrances are designed in different styles, which seem to lead the visitors into quite different spaces.
The world's tallest indoor climbing wall, which stretches from Floor 3 to Floor 12, was unveiled. Apart from the 55-meter-high wall, there are around 17 experience projects installed in the shopping mall. According to a staff member, 28% of the building's total area is for sightseeing and recreation.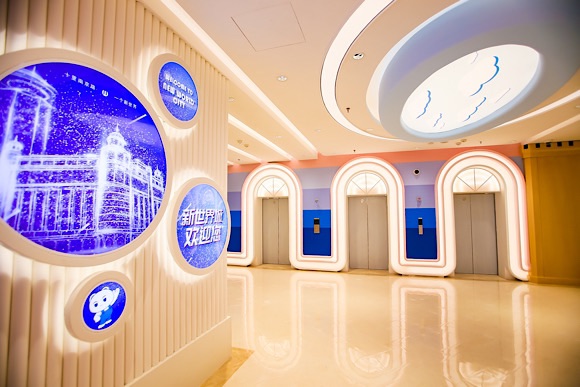 (An interior view of the department store)
On the first floor, there is a marine aquarium - the first of its kind in China set in a department store. The aquarium features an arc-shaped glass wall stretching 20 meters long. It is said that the 628 fish on view are on their way to the aquarium.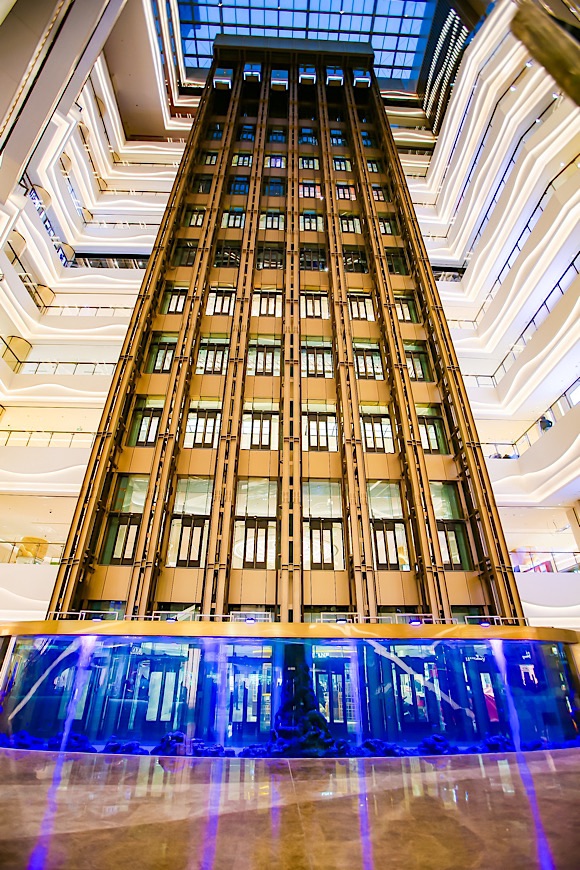 (A glittering atrium in the building)
After the overhaul, the department store also has an ice and snow experience space. Visitors can play ice hauling, make snowmen, and have fun at an ice bar. It is reported that the snowland uses real snow, to give customers in South China a real experience of the North.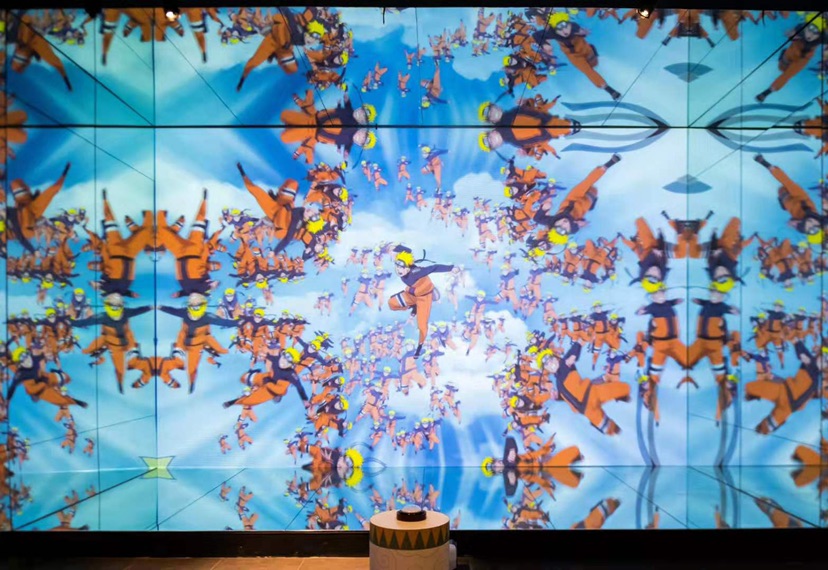 Other experience projects include a basketball and table tennis zone, a racing track for children, a shared piano bar, and a replica of Grand Central Terminal's iconic four-sided clock in New York.