As the 2020 Chinese new year approaches, people in Shanghai have started their annual snapping up of a reserved place in Shanghai's time-honored restaurants for the family reunion dinner. Due to the limited reservations, semi-finished dinner combos, delivered to customers' homes where they can finish the cooking, have become a major draw.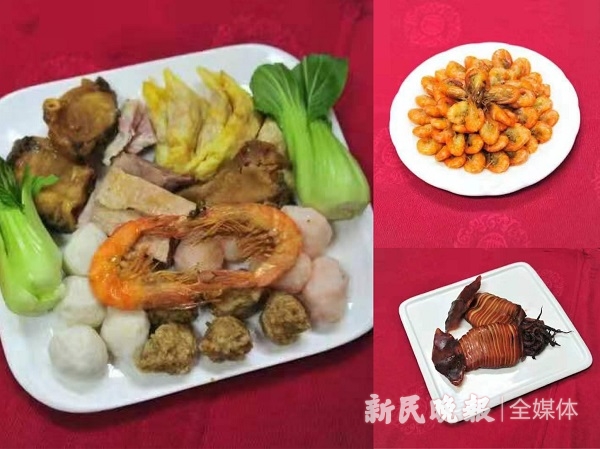 A semi-produced family reunion dinner set. [newsxmwb.xinmin.cn]
In recent years, in terms of prepared family reunion dinner products, restaurants have developed more and more creative dishes and operating modes. The full range of dinner choices are all freshly made to ensure the flavour. Even restaurant Lu Bolang, an old brand dating from the Qing Dynasty and famous for its Shanghai style food, has introduced a semi-produced family reunion dinner home delivery service.
Since many people are still accustomed to the lively atmosphere of cooking dinner at home with their families on New Year's Eve, the semi-produced meal is expected to create such an atmosphere while bringing them convenience.