Since he catapulted to global fame with "Steamboat Willy", the world's first animated sound film, in 1928, Mickey Mouse has become a household name. 91 years later, Miniso Corp, a Chinese low-cost retailer and variety store chain, has created more than 100 types of modern stylish products with the images of Mickey, Minnie and Donald Duck.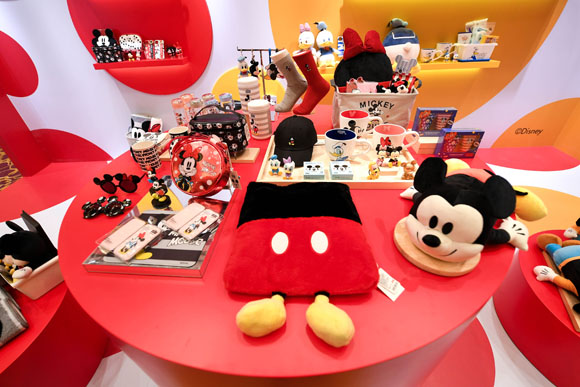 The products cover various categories such as makeup and skin care, creative home furnishings, toys, stationery and fashion bags with a price range of 10 to 49.9 yuan so as to bring customers a value-oriented shopping experience.
It is not the first time that Miniso has cooperated with Intellectual  Property (IP) owners in creating ranges of creative and fashionable products, some of which are even top-selling ones.
Different from other brands' launching high-priced goods through cross-border cooperation, Miniso adheres to the pricing strategy of "high-quality, low-price" by teaming up with quality suppliers.
"IP can allow brands to break the bottleneck of design, and has a huge advertising effect. With the help of top global creative resources, it can effectively reduce the risk of product development and ensure that products are updated frequently so as to keep the brand alive," said Ye Guofu, co-founder and CEO of Miniso.