More than 250 apartments built especially for Science and Technology talents in Shanghai were opened on December 24. Located at No. 1400, Xinshibei Road of Hongkou District, in what was originally the Shanghai Machine Tool Model Factory, these apartments have been renewed from the 60-year-old factory workshop.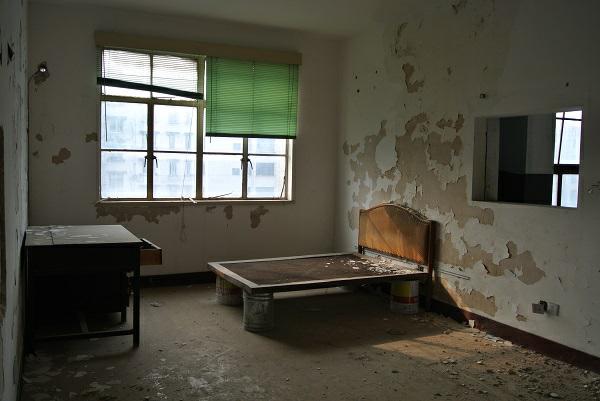 The old scene of a room in the original factory.[Photo/ newsxmwb.xinmin.cn]
  To facilitate the development of suitable Hongkou rental housing, in 2018 a renovation agreement was signed. After a year's decoration, four floors have been added to the workshop, creating a five-floor flat complex with 256 apartments of several layouts, all fully furnished. On the first floor, a shared living room, gym, reading bar, and kitchen will be available for residents to communicate with each other and stay healthy.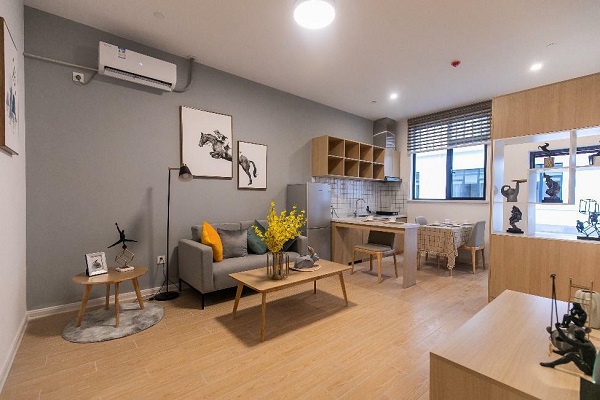 An interior view of the apartment.[Photo/ newsxmwb.xinmin.cn]
  Such a project has provided a referential example for the reconstruction of the existing large buildings in Shanghai. Currently, Shanghai has a large amount of industrial land and many large buildings like workshops and warehouses, which can be transformed into living spaces for rent so as to reduce the pressure on those young talents who choose to take a career in the high-priced city.