While life can be tough and the news often reflects the negative aspects of life, from time to time each of us are gifted warmth and love even by strangers. Here is a look at some warm and touching moments that occurred in Shanghai metro stations over the past year.
On November 29, after seeing an intoxicated man laying down on the subway track, many passengers who were waiting for the train waved their hands frantically to the approaching train driver to alert him of the emergency and make him slam the brakes on. Finally, the train stopped just inches in front of the lucky man.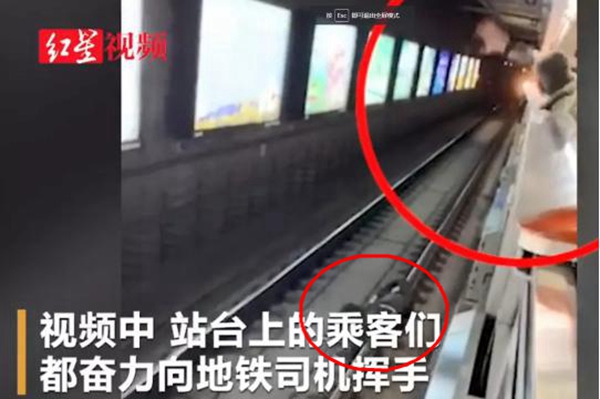 (A man's lucky escape)
In August when Super Typhoon Lekima battered Shanghai, strong winds and heavy rain hit the city. On August 9, when a kindhearted woman passenger saw a soaking wet subway attendant standing guard, she handed over a facial tissue to the man from inside the carriage.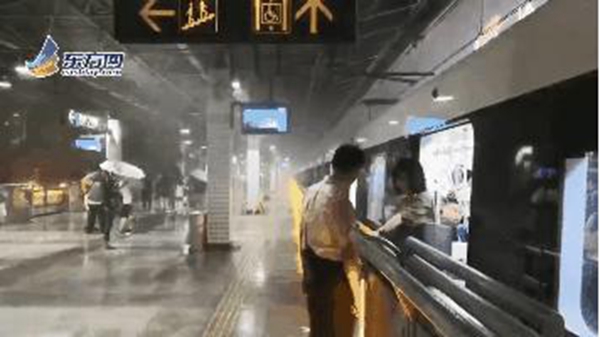 (A lady hands over a tissue to the subway attendant.)
On October 11, 2019, when seeing a young lady fainting through hunger, an old woman took out her bread without hesitation and gave it to the lady. Watching her eating, the old woman said to the young lady, "Breakfast is necessary," in a soft and sympathetic voice, like caring for her own daughter.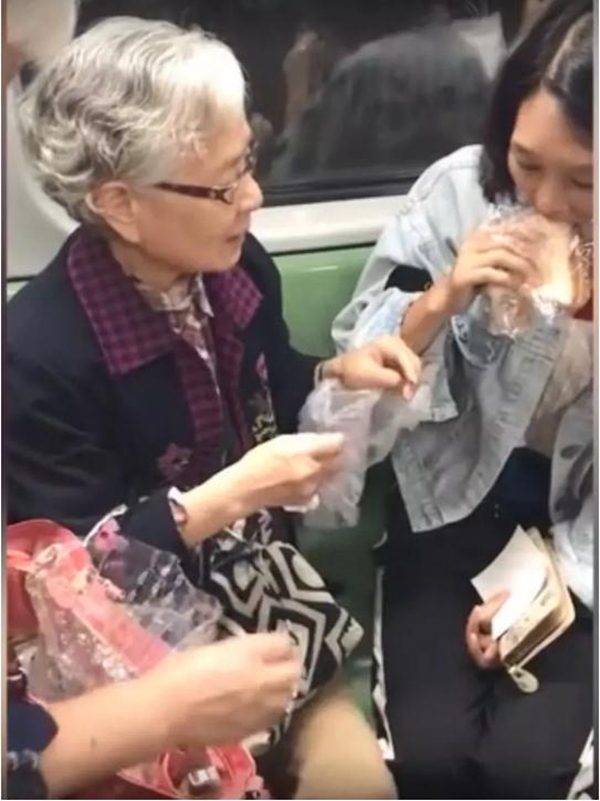 (The elderly woman watches the young lady eating bread.)
On November 11, 2019, when a rat ran towards his foot in the carriage of a subway train on Shanghai's Metro Line 10, a man calmly stamped on the animal. His braveness caused a sensation on social media.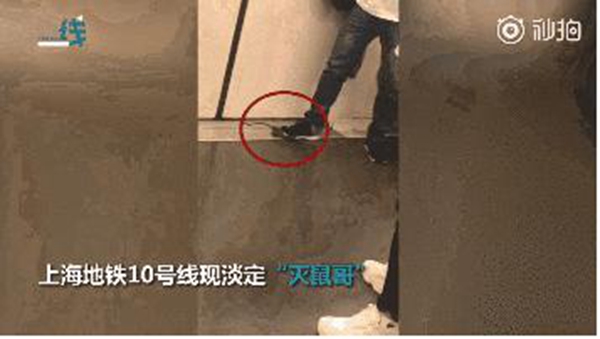 (The man steps on the rat.)
On June 5, among a swarm of passengers, a mother anxiously got off but her child was left behind in the carriage. Seeing the child crying, two obliging ladies came to comfort him and got off at the same stop to help him find his mother. With the help of the staff of the subway station, the boy found his mother.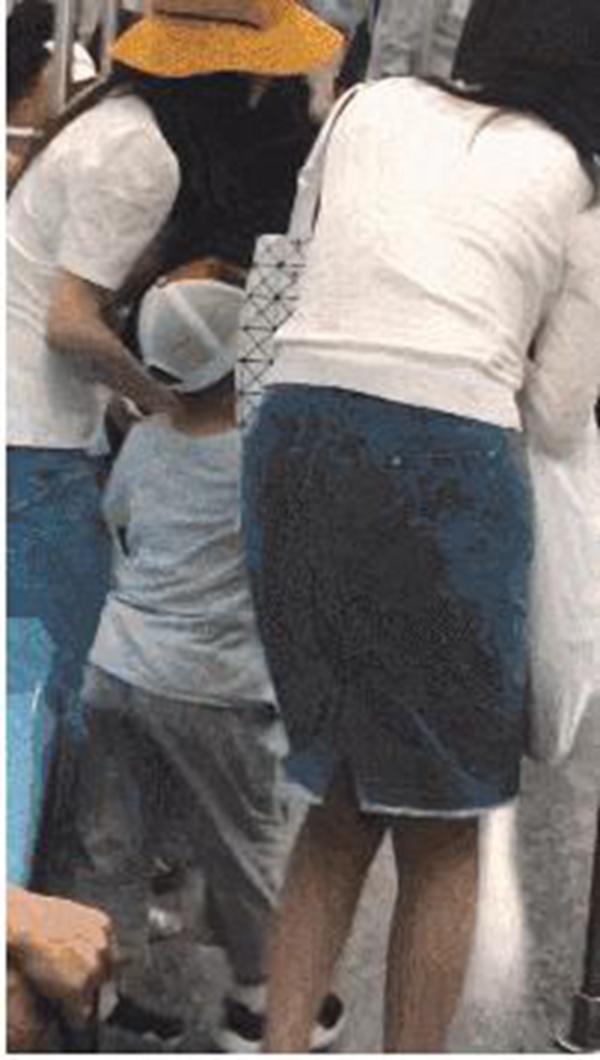 (The two ladies take the boy out of the carriage to help him find his mother.)
On the evening of December 1, 2019, when the door of a subway train opened just seconds after it had stopped in the Gudai Station of Shanghai Metro Line 12, a woman suddenly fainted to the floor with her head between the carriage door and the station's screen door. A subway attendant rushed up to pull the woman out of the carriage.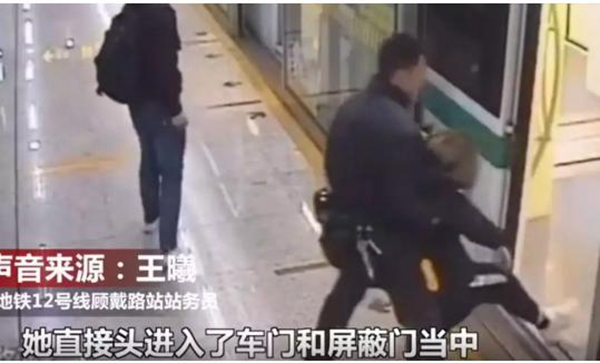 (The subway attendant pulls the unconscious woman out of the carriage.)
As the year 2019 comes to an end, may these kinds of selfless acts continue to make Shanghai a perpetually warm and loving city.