A batch of barrier-free theaters were launched recently in Shanghai, providing blind and vision-impaired people with barrier-free movie screenings.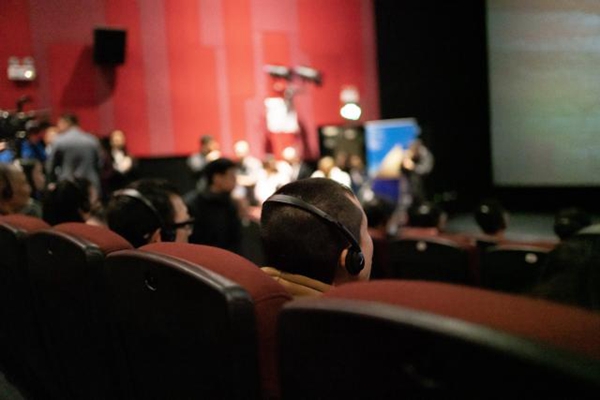 (Visually impaired people watch a barrier free movie with a headphone.)

Since January 25, displaying motion pictures in these 50 theaters for the visually impaired will need neither a special public welfare screening, nor a narrator to recount the events of the movie.
With a barrier-free movie watching device installed in the playhouses and wireless headphones equipped with a narrating sound track, visually impaired film watchers can enjoy all films at any time in the theaters, having the same viewing experience as ordinary people.
Such a benefit is owed to the efforts of a group of artists, technology experts and movie producers.
As the initiator of the barrier-free movie screening project, Xu Zheng, a Shanghai actor, added accessible audio tracks in post-production of his movie Lost in Russia which is to be broadcast at the 2020 Spring Festival.
Other acting insiders have also shown their support to such a public welfare program. For example, Huang Xuan, another Chinese actor, dubbed the barrier-free version of Lost in Russia and acted as the image ambassador of the project; the Shanghai director Zheng Dasheng also directed a promotional film for the barrier-free version of Lost in Russia.