A stray dog, through his own hard work, grabbed an "iron rice bowl" job at the Shanghai Customs. Named Nick, he officially began his work at the Hongqiao International Airport, just before the Spring Festival travel rush.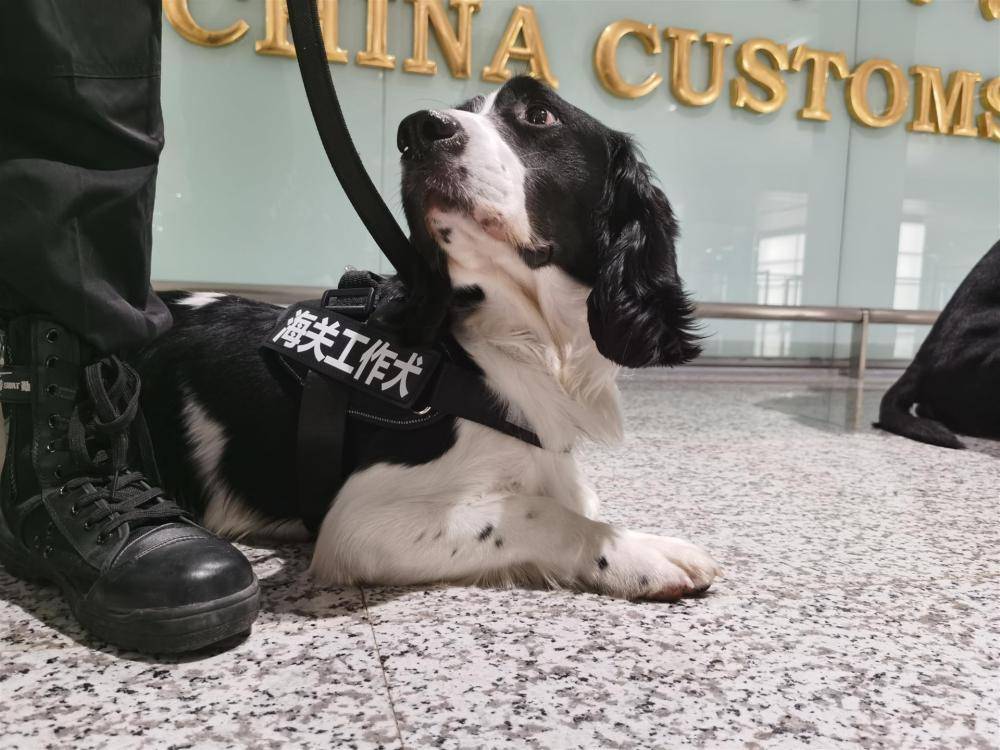 The Springer encountered his trainer last year. In June, 2019, Cheng Baolin saw the poor doggie on his way to work. The dog was not shy to see him and jumped into the car once Cheng opened the door. Therefore, Cheng took Nick to his office and took good care of him.
Nick was named after a detector dog once trained by Cheng but passed away in 2016 because of disease.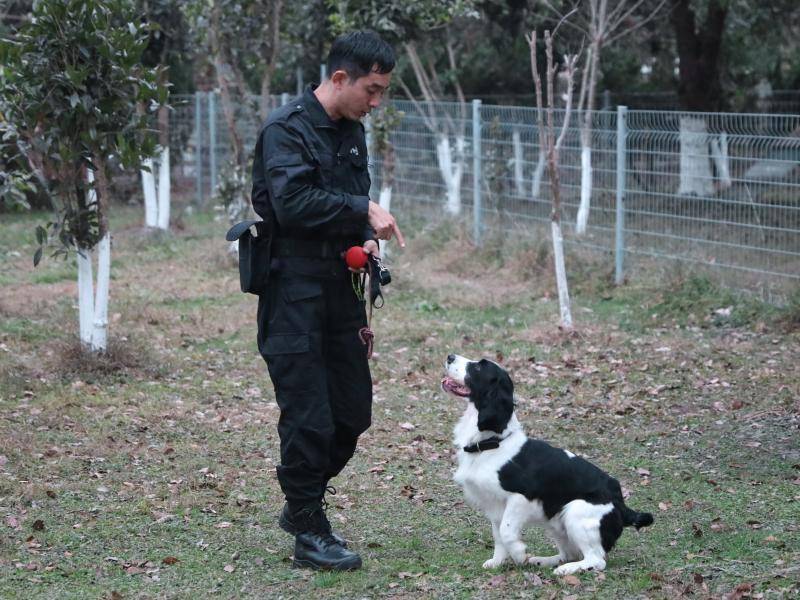 After half a year's training, Nick, who is now one year old, passed the exams for detector dogs at the Shanghai Customs. Though he was a late starter, diligence and talent helped him to get through the tests and become a detector dog.
According to Cheng, Nick is lively, bold and careful. The dog seems to never feel tired. Working at the busy airport suits him very much. One day during his internship, Nick detected ten suitcases suspected of illegal content, outperforming experienced detector dogs.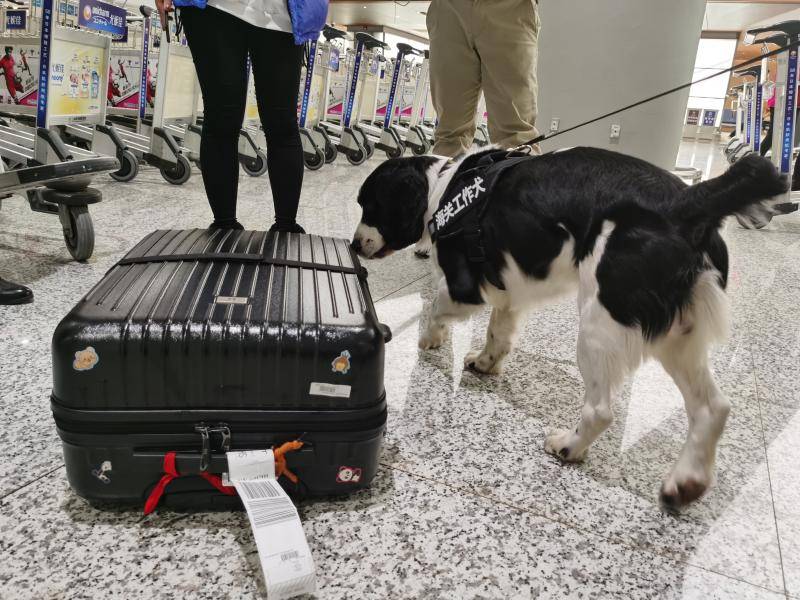 In Shanghai, detector dogs at Shanghai Customs usually work at Hongqiao and Pudong airports, Wusongkou International Cruise Terminal, Shanghai Port International Cruise Terminal, Shanghai Railway Station and the International Mail Processing Center. As of November 2019, 171,000 batches of prohibited items were intercepted by the services dogs.
(Photos by Chen Junyan & Li Ye)