Before the 2020 Shanghai Two Sessions officially began, a proposal about the development of the city's AI industry attracted the attention of many reviewers.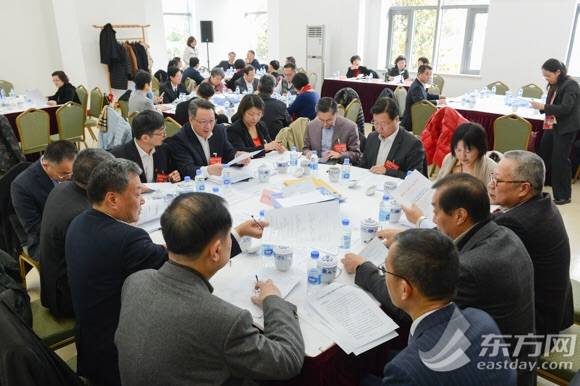 (CPPCC Shanghai Committee members review the proposal.)
This year, the two sessions of Shanghai (the 3rd session of the 15th Municipal People's Congress and the 3rd session of the 13th CPPCC Shanghai Committee) began on January 14, Tuesday.
The proposal, though only 2,000 Chinese characters in length, summarizes the current problems in the development of Shanghai's AI industry, such as the lack of leading companies and "key & core technology". Put forward by 15 members of the CPPCC Shanghai Committee, it also gave five suggestions from different perspectives.
Two weeks ago, the proposal was submitted and became the first proposal for the 13th CPPCC Shanghai Committee this year. According to its author Wang Jun, it was never an easy thing to draft up the proposal. How to seize the focal point of developing the AI industry? The members of the CPPCC Shanghai Committee at first had difficulty in finding a solution. After a brainstorm, Wang got his inspiration from Zhang Ying, deputy director of the Shanghai Municipal Commission of Economy and Informatization.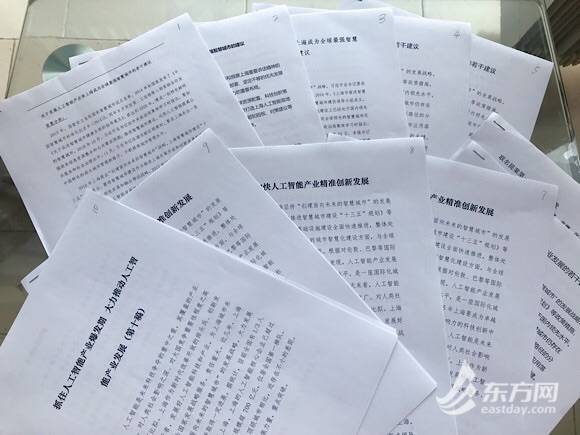 From the perspective of industrial development, what Shanghai needs is talent, especially promising talent who are in their 30s and 40s. This involves planning and implementation of talent policies, said Zhang.
Shanghai plays an important role in China's AI industry. Data shows that one third of the country's AI talent at present are concentrated in Shanghai, a city that houses more than 1,000 core AI enterprises with the scale of related industries worth over 70 billion yuan.
Over the past month, the proposal was modified nine times, and it was the 10th edition that all the proposers agreed on. For the next step, the Committee members said they would work on an updated version by considering the AI industry in the entire Yangtze River Delta.