In recent years, a consumption upgrade in China has driven the popularity of imported fruits as part of people's Spring Festival purchases. Eyeing this trend, e-commerce platforms have joined in the market capturing game.
To meet the sharply expanding consumer demand for fruits during the Spring Festival period, Pingduoduo, a Shanghai-based group-purchase platform, launched a "ten billion subsidy" program for its online lunar new year shopping festival. The subsidy policy unites merchants to jointly give a discount on imported fruits such as Chilean cherries, Thai durians, Mexican avocados, and Vietnamese green mangoes.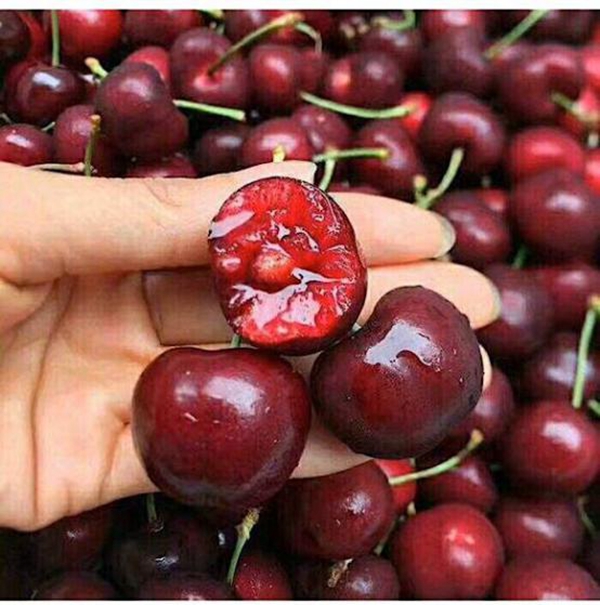 Such a promotional activity has not only rocketed product sales, but allowed more consumers to enjoy high-quality imported fruits at affordable prices.
According to a person in charge of Pingduoduo's on-line Spring Festival purchase festival, the sales volumes of fresh fruits on the platform, especially imported fruits represented by the Chilean cherry, have soared rapidly since the festival was started.
"As of now, Chilean cherry consumption has increased by 230% over the same period last year. It is expected that orders for Chilean cherries on the platform will far exceed one million orders during the whole festival," said the person.
Such a satisfying performance is also owed to the efforts of the Chilean side, especially the Chilean Fruit Exporters Association (ASOEX), Chile's largest non-profit trade organization, which partnered with Pingduoduo in establishing a model of dispatching goods directly from the place of origin to consumers.
Ignacio, global marketing director of the ASOEX, said that since China's consumer market has huge potential, Chilean cherries will double their sales in China over the next four years, and other Chilean fruits such as pears and citrus will also enter this market in the future.