Seventy companies have been listed on Shanghai's sci-tech innovation board, announced city mayor Ying Yong at the ongoing session of the Municipal People's Congress.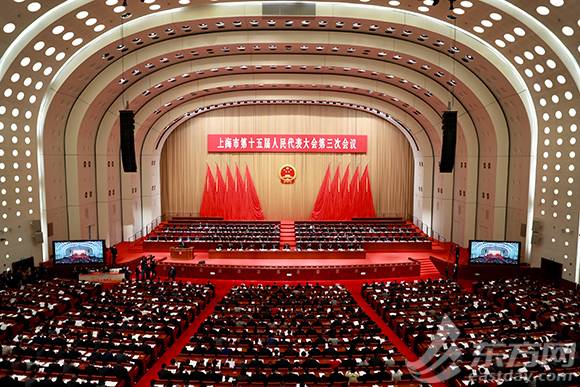 (Photo/Bai Kelin)
The 3rd session of the 15th Municipal People's Congress opened on January 15 with Ying Yong delivering the government work report. In his speech, he mentioned that since the launch of the sci-tech innovation board of the Shanghai Stock Exchange (SSE), Shanghai has been bettering its financial climate and boosting the development of innovation companies. 205 enterprises have so far filed for IPOs, among which 70 have been successfully listed, raising a total amount of 82.4 billion yuan (USD 11.9 billion).
The establishment plan of the innovation board was announced at the opening of the first China International Import Expo (CIIE). In 2019, the second edition of the import fair was held in Shanghai. According to Ying Yong, the fair reached USD 71.13 billion of accumulative intended transactions over a one-year period, an increase of 23% over the first CIIE.
While reviewing the work of 2019, Ying also announced that the expected increase of Shanghai's GDP of 2020 will be around 6%, and the growth of resident disposable income per capita is projected to basically synchronize with the city's economic growth.