A report on Chinese urban workers returning to their hometowns to buy a house was released recently by 58.comInc, China's largest classified online marketplace and Anjuke, an online real estate listing unit under 58.com.
The report shows 68.6% of the respondents tend to own a house in their hometown, while 29.8% want to settle down in the cities where they are working.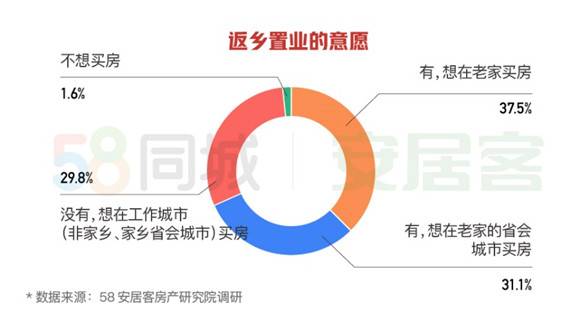 (Proportion graph of Chinese' willingness to own a house in their hometown)
In terms of age group, among people born after the 1980s, 74.0% prefer to return to their hometown city or provincial capital to buy real estate. Offspring's education is the top reason especially for those post-1985 generation, because in their view, "education resources in big cities are in shortage".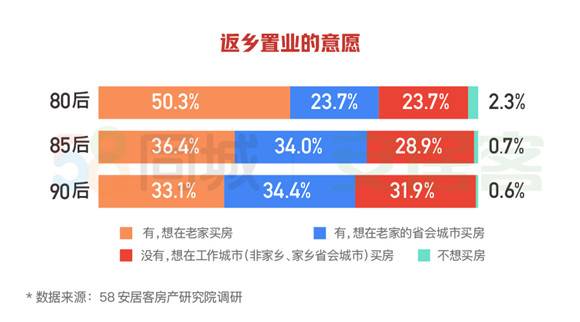 (Age distribution among people wanting to buy a house in their hometown)
For young people born in the 1990s, 67.5% have a similar tendency to return home, due to the distressing house prices in big cities.
(Popular cities for the returnees)
Popular cities the returned people eye as their destination are mostly the "new first tier" cities like Chongqing, Xi'an and Chengdu, which have been developing fast in recent years, and also second tier cities such as Yangtze River Delta region cities -- Xuzhou, Hefei and Nantong. Cities in Northeast China have much less attraction to those returnees, with Harbin being the only city they are willing to return to.