A container carrying 23.94 tons of American chicken feet arrived at the Shanghai Customs in Qingpu on Tuesday January 14. It has been five years since the U.S. poultry meat was banned from China.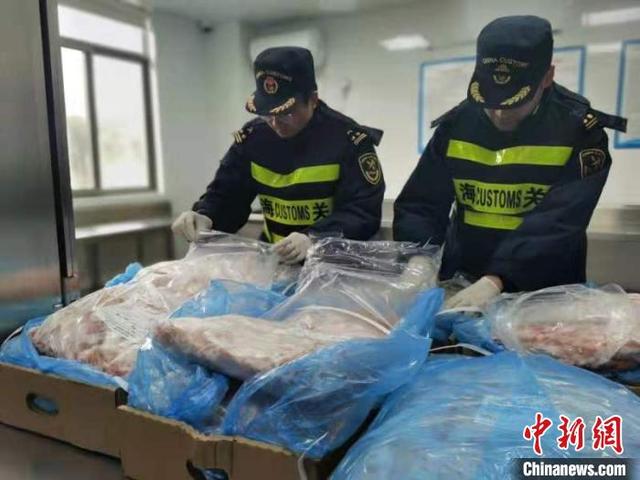 (Customs staff look through the imported chicken feet. Photo/Guan Xuan, Chinanews.com)
On January 9, China issued an announcement banning the imports of U.S. poultry and poultry related products because of high pathogenic avian influenza (HPAI).
In late 2019, Beijing lifted a five-year ban on imports of U.S. poultry meat, a move that the U.S. Trade Representative said would lead to more than USD 1 billion in annual shipments to China. In November and December, the U.S. Department of Agriculture's Food Safety and Inspection Service (FSIS) listed 172 and 177 poultry processing plants that have been approved to export their products to China.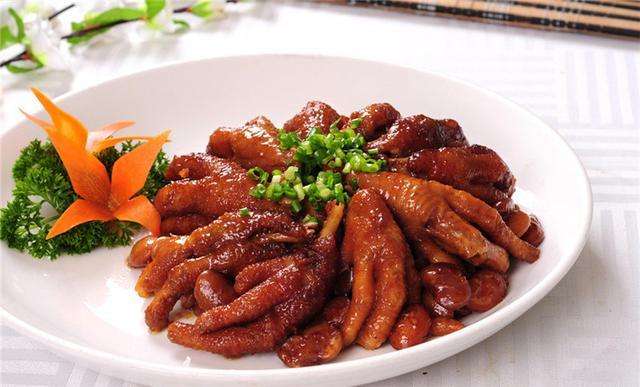 Due to dietary habits, the Chinese market has a huge demand for chicken feet, which are usually imported from Brazil, Argentina and other countries. The newly imported U.S. chicken feet weigh 30 grams each and the total number is nearly 800,000, according to the merchant. With more market liberalization policies, there will be more poultry meat entering the Chinese market from the U.S.
As statistics from Shanghai Customs show, 2.2 million tons of meat was imported last year, an increase of 83.6% year-on-year. For the first time ever, the city's meat imports ranked first among all ports across the country, thanks to a string of measures rolled out by Shanghai Customs to facilitate the import and export of cross-border trade. For instance, the sampling ratio and the lab testing cycle of imported meat have been reduced and shortened.