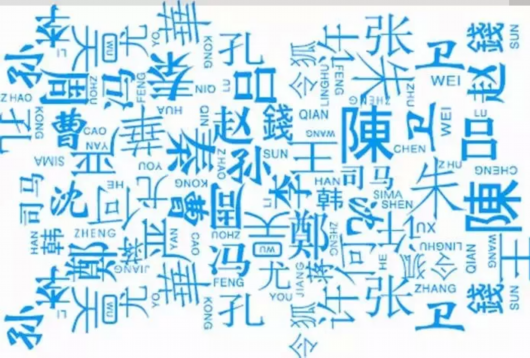 China released its new list of the top 100 surnames as a result of a recent report. According to the new order, the top 5 surnames used by Chinese people in 2019 are: Wang, Li, Zhang, Liu, and Chen.
Wang is also the most frequently used surname in Beijing, Tianjin, Hebei, and 13 other provinces across China. Li is mostly used in Hubei, Hunan, Chongqing, Sichuan and Yunnan.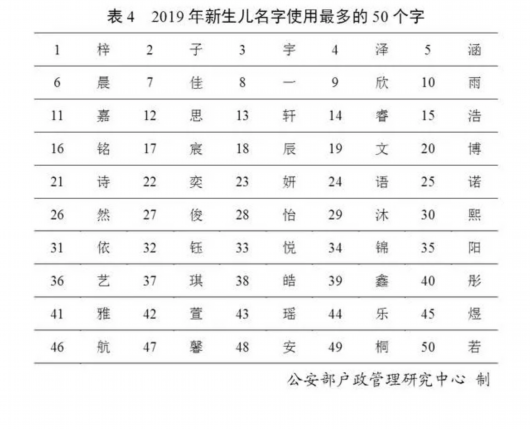 Published by the Ministry of Public Security, the report also revealed some facts about names for newborn babies in 2019.It shows that the top ten Chinese characters in newborns' first names last year are: "梓Zi""子Zi""宇Yu""泽Ze""涵Han""晨Chen""佳Jia" "一Yi""欣Xin" and "雨Yu".
93.2 percent of newborn babies in 2019 received three-character names, 4.5 percent got two-character names, and 1.7 percent had four-character names, according to the report.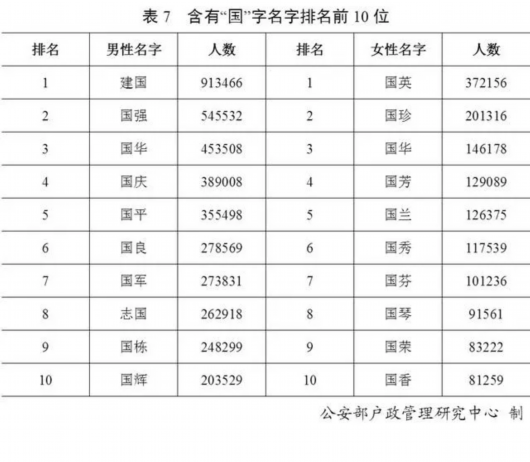 Traditionally, Chinese people like to use "国" (which means "nation/country") in their names. For older people the reason could be that they were born in 1949, the year when the People's Republic of China was founded. Others with the character were born on October 1st, the National Day. Still others use the name to express their wishes for the country.
The report finds that as of December 31, the number of people with the character "国" in their name has reached 21.3 million, including 17.7 million men and 3.6 million women.