On February 4,the 26th day of the Spring Festival travel rush, the passenger flow of Shanghai Railway Station remained at a low level.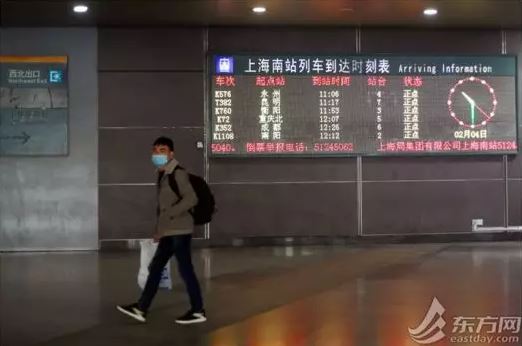 Two hundred and fifty-four passenger trains were cancelled at Shanghai Railway Station on Tuesday. It was estimated that 20,000 passengers would be dispatched and 80,000 would arrive, including 25,000 at Shanghai Railway Station, 10,000 at Shanghai South Railway Station and 45,000 at Shanghai Hongqiao Railway Station.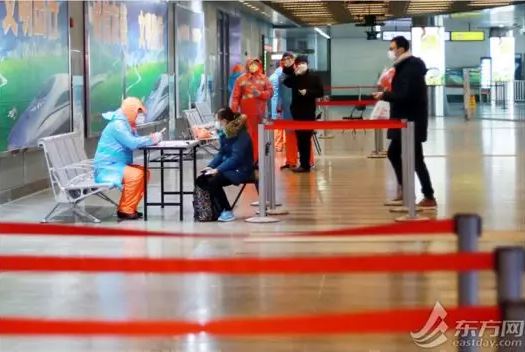 All people entering Shanghai must register their health information and declare this in the dynamic monitoring system for the health status of people coming to Shanghai now. Before they leave the station, the staff will check the passenger registration information again.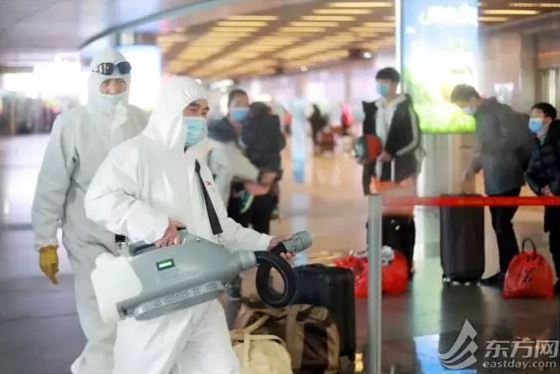 (Staff disinfect at the exit)
In the Shanghai Railway Station, staff will measure the body temperature of departing and arriving passengers. All passengers in and out of the station wear masks, follow theguidance of the station's staff, consciously abide by the order, and actively cooperate with the anti-epidemic inspection work.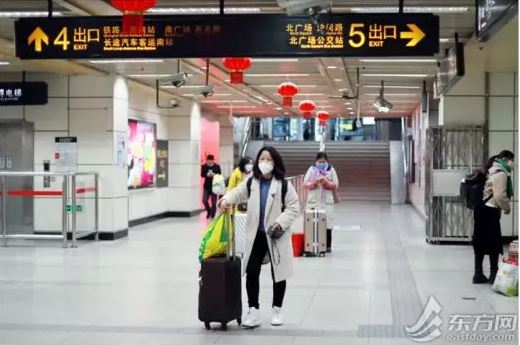 After the anti-epidemic inspection, passengers can enter the subway station from the railway station. At present, body temperature screening systems at nine metro stations have been set up to detect suspicious cases.