March 17 marks St. Patrick's Day. Each year, Tourism Ireland organizes a Global Greening campaign, lighting up landmarks worldwide to celebrate the festival in different countries.
In Shanghai, the campaign has been running since 2016. But this year, due to the COVID-19 outbreak, it is using a unique way to cheer up Shanghai and China.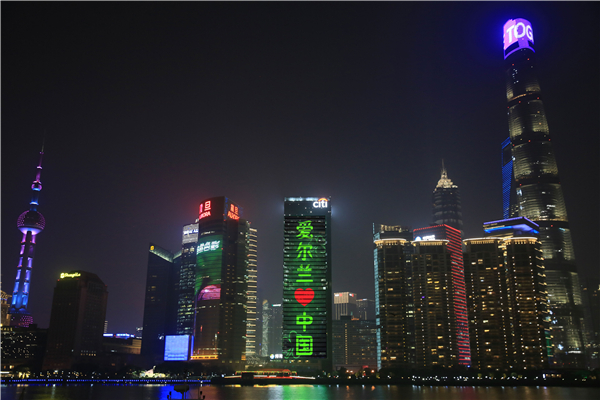 "Stay Strong China" "Stay Strong Shanghai" "Ireland ♡ China". The Citibank building in Lujiazui lit up with these messages in green neon on the evening of March 17. Green is a symbol of Ireland (or as they call it the "Emerald Isle") and also represents spring, life and hope. In this way, Ireland wanted to showcase its solidarity with China amid the epidemic, which has turned into a global pandemic.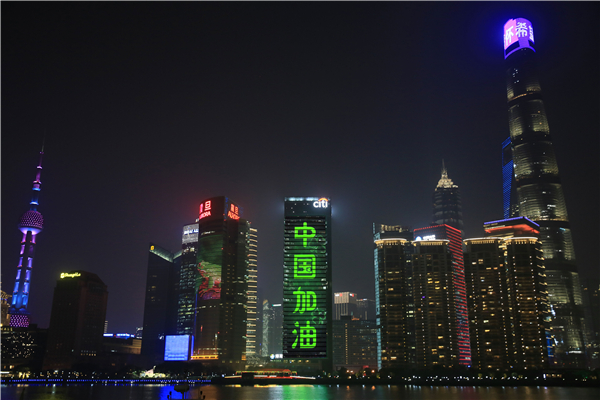 On the sightseeing platform on the Bund, the Consul General of Ireland in Shanghai, Therese Healy, and Sha Hailin, chairman of the Shanghai People's Association for Friendship with Foreign Countries (SPAFFC), witnessed the lighting.
Sha expressed his gratitude to all sectors of Ireland for their support for China's anti-epidemic measures. Ms. Healy, while appreciating Shanghai's prevention and control measures and their effectiveness, said that so far no Irish residents in Shanghai had contracted the coronavirus and the Irish community felt safe in the city.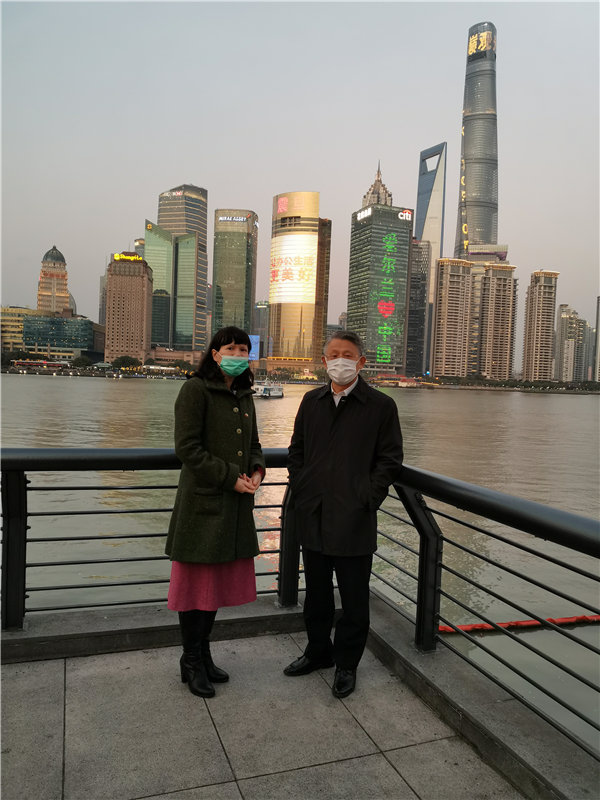 The novel coronavirus has been spreading in many countries. In the face of the pandemic, humankind shares a common destiny. As Ms. Healy said, the key lies in information sharing and people's solidarity with each other. Ireland is willing to learn from Shanghai's experience in COVID-19's prevention and control and the city's emergency management, with officials from China and Ireland at the World Health Organization maintaining regular communication. The Irish government also donated half a million euros to the WHO as part of global efforts to control the spread of coronavirus.
In Ms. Healy's belief, it is also crucial to show solidarity, even if through a message. The pandemic is a personal experience as it affects everyone, so "it is important to know that your friends are supporting and praying for you".
"Health is wealth," said the Consul General to both her Chinese and Irish friends. "Keep up your strength. Keep up your sense that this crisis will pass. Everybody is doing their best. Try to stay [at home]. Do what is right. Follow the regulations and wash your hands."
This year, to celebrate St. Patrick's Day and Sino-Irish friendship, Tourism Ireland has also made a video, in which, apart from Therese Healy and Sha Hailin, the Irish Ambassador to China Eoin O'Leary, CEO of Tourism Ireland Niall Gibbons, and people from both countries, send messages of hope to the Chinese in combating the novel coronavirus.