Forty-seven medical staff boarded a plane on March 18, heading to Shanghai from Wuhan, the epicenter of the COVID-19 since the beginning of this year.
"Thank you. We are now picking you up to go home… You have shown us what ordinary greatness is. Shanghai misses you. We miss you!" said Yang Yanting, purser of the MU9004 flight. Looking at the smiling faces in the passenger cabin, she could not help her tears.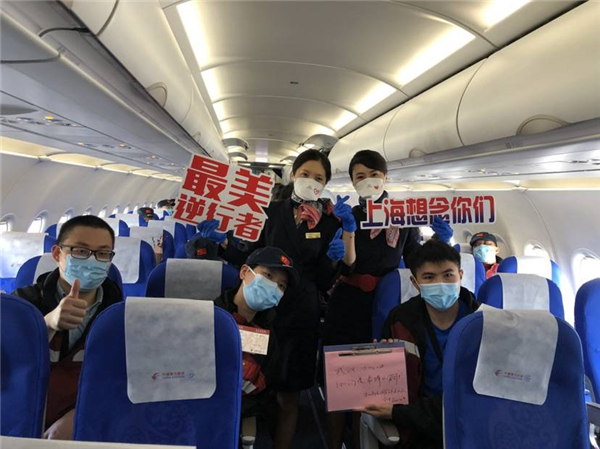 "It was hard to hold my tears at that moment," said Yang."They are real heroes." During the flight, Yang saw many medics fall asleep."Though the journey took only one hour or so, minus the takeoff and landing, almost every one fell asleep. It is obvious that they are very tired," she said.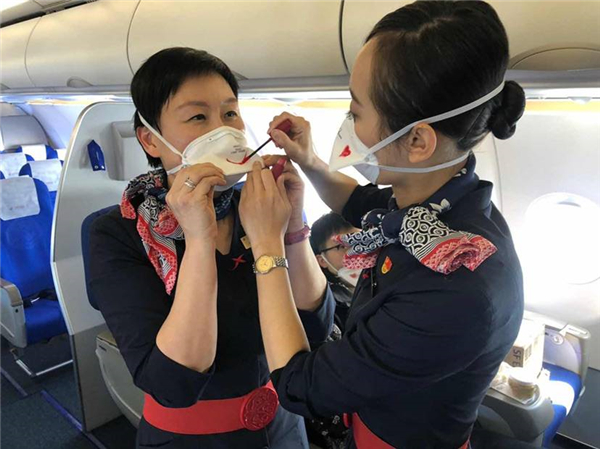 "Goodbye Wuhan! Hello Shanghai!" shouted the medical team in chorus at thousands of meters above the ground. They were greeted by Yang and her crew, each of whom wore a face mask with hearts and smiles. They also received a special boarding pass, on which the destination is written as "home" and the gate number is "city of heroes"(referring to heroic Wuhan.) On the back of the boarding pass is a picture of beautiful apricot blossoms.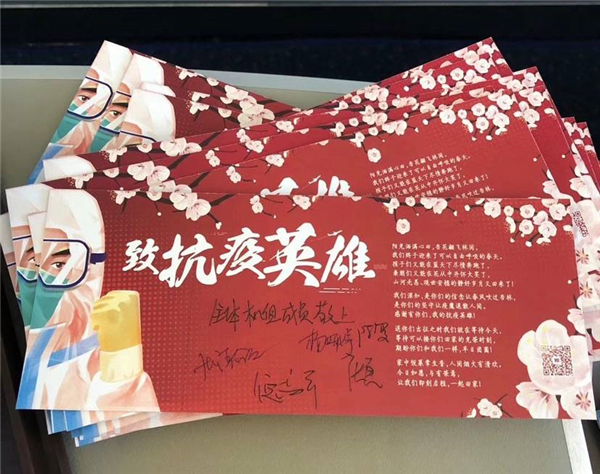 "Apricot blossoms represent the hope of healing. As spring approaches, apricot trees are in bloom. Also, our heroes are returning with hope!" Yang explained with excitement.