The planned investment reached RMB 8.72 billion in the first quarter of 2020 in southwest Shanghai's Jinshan District.
A total of 58 investment projects were inked in Jinshan from January to March, 2020, among which 17 were worth more than RMB 100 million.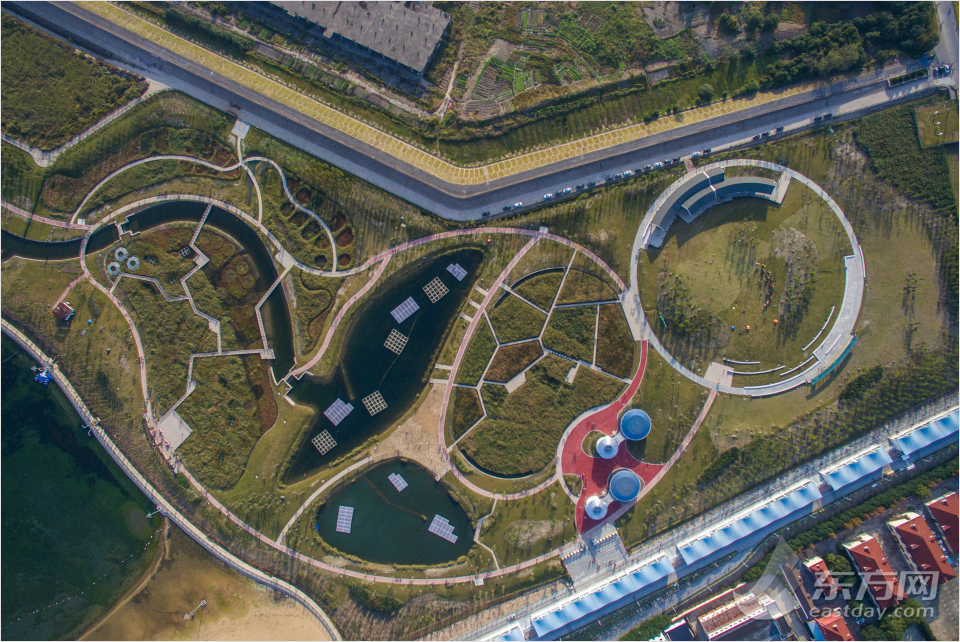 (Parrot Wetland Park in Jinshan)
With a three-pronged approach - epidemic prevention and control, resumption of work and production, and business attraction and investment - Jinshan has been conscientiously boosting its economy. As of March 26, a total of 3,408 manufacturing companies have restarted work, with 89% of production capacity recovered. 83.3% of employees have returned to their posts. The work resumption rate of above-scale enterprises has reached 100%, recovering 92% of production capacity.
The outbreak of COVID-19 has exerted some impacts on attracting investment and business. But the negative side can be overcome through approaches like online services or online agreement signing. Jinshan has seen a year-on-year increase of 57.7% in the value of its investment projects signed in Q1. On top of the soaring amount of value, the quality of the projects has seen an improvement, while the agglomeration of leading industries has also sped up. Meanwhile, the contracted foreign investment from January to March reached USD 176.88 million, accounting for 50.48% of the annual goal, according to a person from the Jinshan District Investment Promotion Office.
At the same time, a fast-forward button has been pressed on work resumption. As a key project in Jinshan, Jilin OLED Material Tech Corporation resumed work on March 10. In order to recoup the delayed construction of its OLED project, the company has taken multiple measures to adjust the construction plan and methods. The planned investment valued around RMB 600 million, with an estimated production output of RMB 0.8 to 1 billion each year. Once completed, it will be a first-class and modernized R&D and production base for OLED materials.
The second phase of the Lingang Fengjing Advanced Manufacturing Project also restarted on March 10. The construction is expected to be completed in December. Matchmaking of a number of projects in such fields as application of carbon fiber materials, semiconductors, new medical materials and medical device production are stepping up, with a total planned investment of about RMB 445 million. In addition, the first phase of the Advanced Manufacturing Base has attracted a range of quality projects in high-end medical equipment, auto parts and airplane accessories manufacturing, such as 3Shape Dental, Shanghai Tongzhou Intelligent Robot, and Shanghai Andgele Industrial, to name a few.
Another major construction project in Jinshan, which resumed on March 18, is also making efforts to meet the original deadline. The project is a customized facility for Huntsman Polyurethanes's expansion, with an area of 8,117 square meters.
As statistics show, all the 39 key industrial projects under construction across Jinshan have been fully resumed as of March 29. Five of them were commenced in Q1 of 2020, with a total investment value of nearly RMB 1.36 billion.