On Bilibili, the Chinese version of Youtube, over 68,000 people watched a special class organized by Fudan University on March 31.
Six students shared their stories and wishes concerning fighting against COVID-19. Professors at Fudan, including celebrity doctor Zhang Wenhong, also joined in the class to provide advice for the students' future studies and development.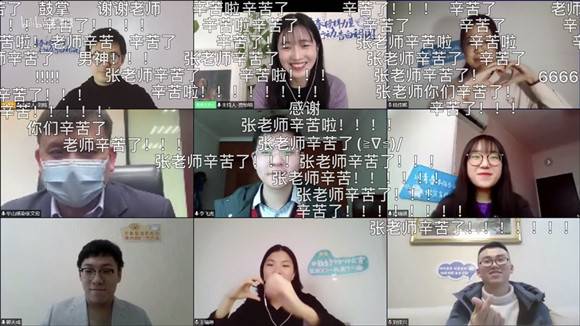 Liu Jiaxing, a 2017 undergraduate at the School of Software, talked about his experience of working with a university professor's team to develop a sales allocation system for face masks across Shanghai. The team only spent 16 hours devising the system, covering 58 distributors, over 1,100 pharmacies and 6,000 neighborhood committees. Liu said he is very happy to utilize his expertise to help each mask to be delivered to the residents.
The sudden outbreak of the novel coronavirus and the current state of affairs have impacted the mental state of almost all of us to some degree. As a major of psychology, it is undergraduate Wang Ruilin's hope to help more people using her professional knowledge. Starting from February 1, she has been online accumulatively for 248 hours on a mental health platform, providing a room for over 100 schoolmates. In addition, to help more people in Hubei province, the epicenter of COVID-19, she has also customized development plans for children and teenagers. As she said, she wanted to help as many people as she can to survive and thrive during this difficult time.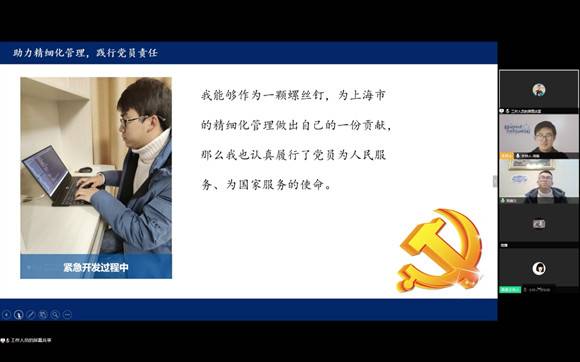 "Compared with the frontline reporters, our work in the rear is not worth mentioning, but I feel very honored and satisfied," said another student, Wen Ruiqi. Over the past days, she has been using data analysis and information visualization to identify rumors in public media. "From the day we went to university, we started to learn the meaning of journalism, of which authenticity is the core value," added Wen.
Senior student Li Feihu from the School of Mathematical Sciences was also busy during the winter vacation. While offering online tutoring in advanced maths, he has also participated in a research project to use neural network models to predict the development of the pandemic.
Lu Jiani is a freshman in the Chinese Language and Literature Department at Fudan. In her spare time, she has been doing everything she can to help her classmates' online learning.
Guo Tiancheng, a sophomore from the Law School, volunteered to work on the frontline of the epidemic prevention and control in his hometown. Utilizing his expertise, he has also established an online legal consulting platform for the public, stressing the necessity of law enforcement during epidemic periods.
The six storytellers are all post-2000s generation. As one of them said, once the group has the courage to do one thing, each individual is able to overcome the inner fear in their heart.