Contactless services such as robot delivery and self check-in and check-out have gone viral amid the current epidemic prevention and control period in China. BTG Homeinns Hotels (Group) Company is one of those contactless service providers that have reaped praise from customers.
In a Yitel Premium hotel located in Shanghai's Xuhui district, self check-in and out appliances have been on duty during this special coronavirus outbreak time. Via facial recognition, the device can automatically check the inhabitant's identity information and eject a room card within 1 minute of payment, avoiding the traditional manual procedure.
Besides, two robots in the hall have also taken part in this disease prevention combat. When the receptionist receives a food delivery request call from a guest, the items needed will be put into the robot with the room number of the guest inputted before the robot starts its journey to the room, including using the elevator. When the food is accepted, the robot will automatically return to the hall, and wait to be disinfected.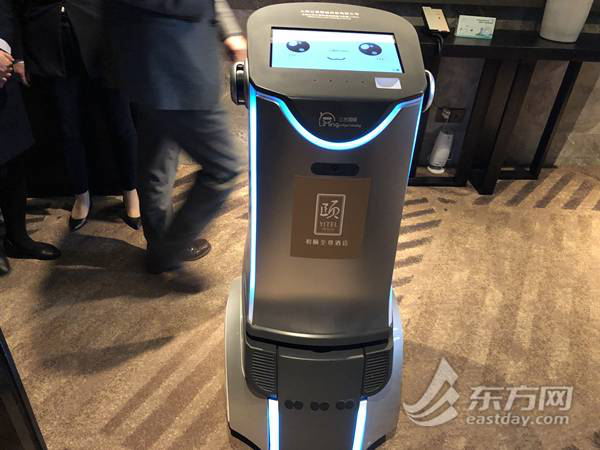 (A delivery robot)
According to Gao Housheng, general manager of the Middle and High-end Business Department of the BTG Homeinnsgroup, the parent company operating several hotel brands including Yitel Premium, the group has issued strict cleaning and disinfection rules for facilities, cotton fabrics and food. To protect the staff members, the technical team developed a health report system within one day at the beginning of the epidemic to record their daily health status. Up to now, none of the group's 100,000 staff members have been infected.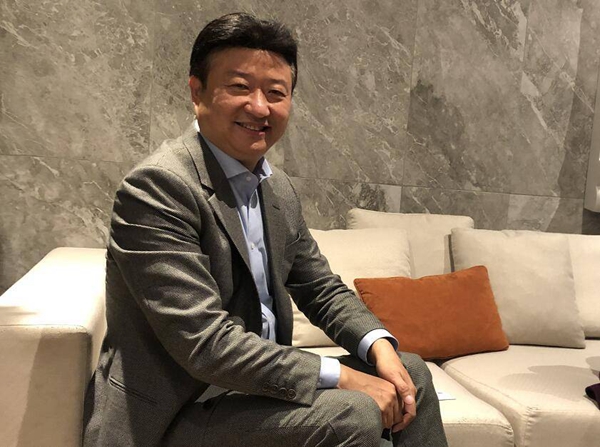 (Gao Housheng, General Manager of Middle and High-end Business Department of the BTG Homeinns group has an interview)
Due to its attentive services and stringent sanitizing, some customers who were quarantined in the hotel sent their gratitude letters. In a letter written by a teacher customer who had been dispatched to the Philippines and recently returned to China, the hard work and meticulous care of the staff was highly approved of."I express my gratitude to the motherland and all front-line workers, and you make the returnees like me feel relieved, warm and safe,"it reads.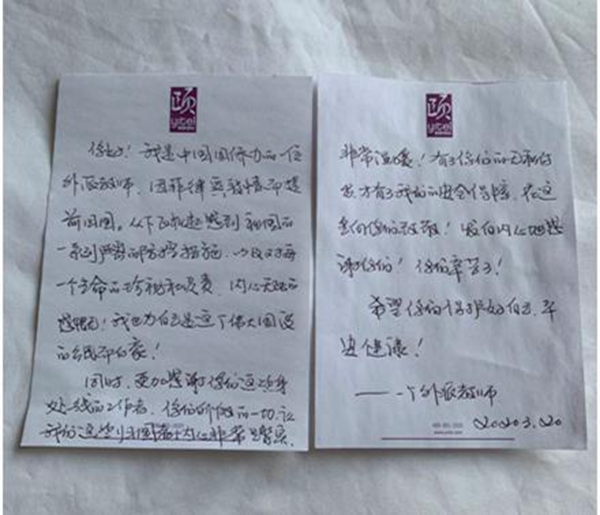 (The letter written by a teacher returned from the Philippines)
Story by Cao Jun;
Translation by Zheng Qian