Shanghai has donated 3,000 N95 masks and 18,000 KN95 masks to her sister city Rotterdam.
A brief handover ceremony was held on April 8, and attended by Ms. Onny Jalink, deputy consul general of the Kingdom of the Netherlands in Shanghai and Liu Guangyong, deputy director-general of the Shanghai Municipal Foreign Affairs Office.
The masks will be transported by KLM Royal Dutch Airlines to the Netherlands.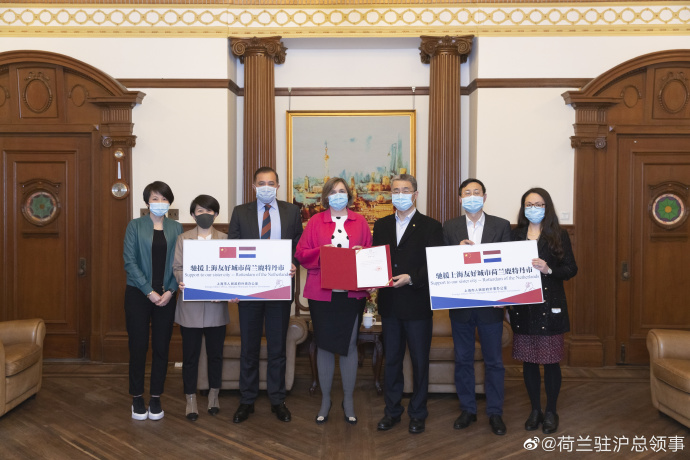 Both port cities, Shanghai and Rotterdam have remained a close sistership since 41 years ago. The cooperation and exchanges between the two cities in areas of economy, port affairs and old city transformation have become epitomes of the relations between China and the Netherlands.