A British Airways's Boeing 777-300ER aircraft took off on April 9 from Shanghai, carrying medical aid to the United Kingdom.
The medical supplies were respirators and thousands of pieces of personal protective equipment.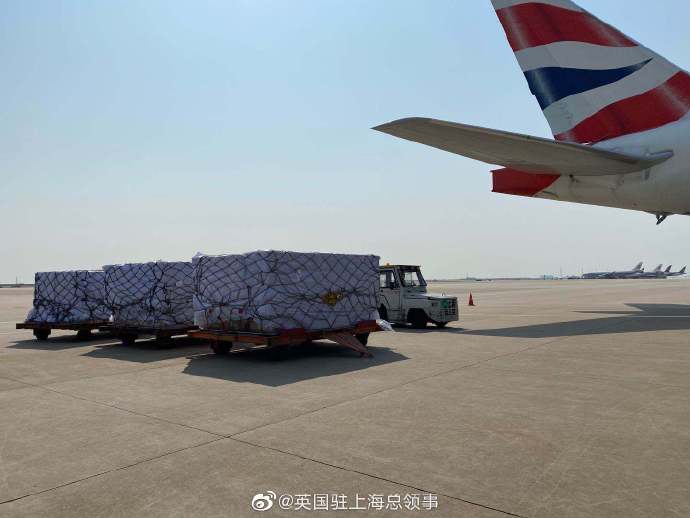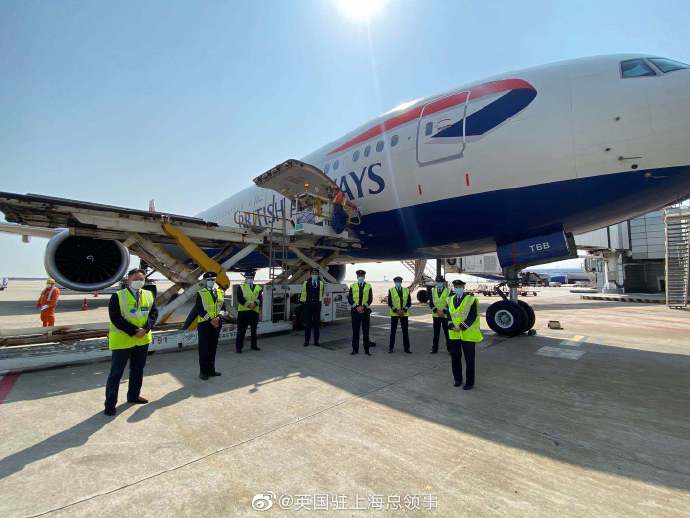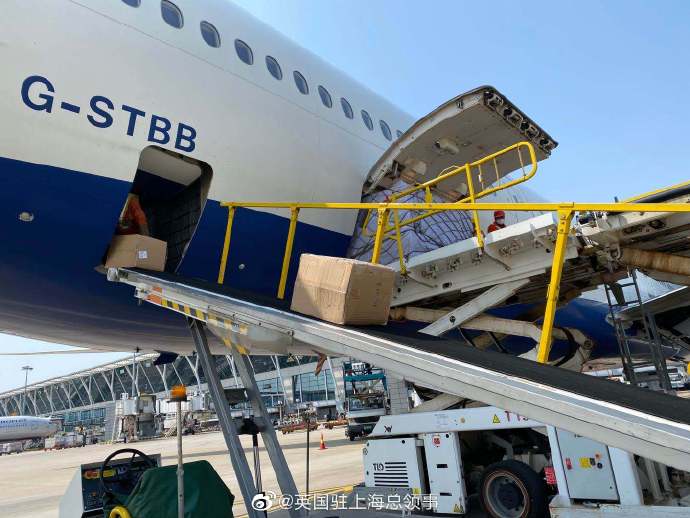 The transportation was realized thanks to the coordination between IAG Cargo and the British government, and the support of the Civil Aviation Administration of China (CAAC).

This flight was chartered specifically to deliver this aid as most passenger flights between the two countries have been suspended. Typically, passenger aircraft will carry some cargo in their holds in addition to the baggage of the paying passengers above. However, this capacity has vanished as a result of the decline of passenger flights during the COVID-19 pandemic.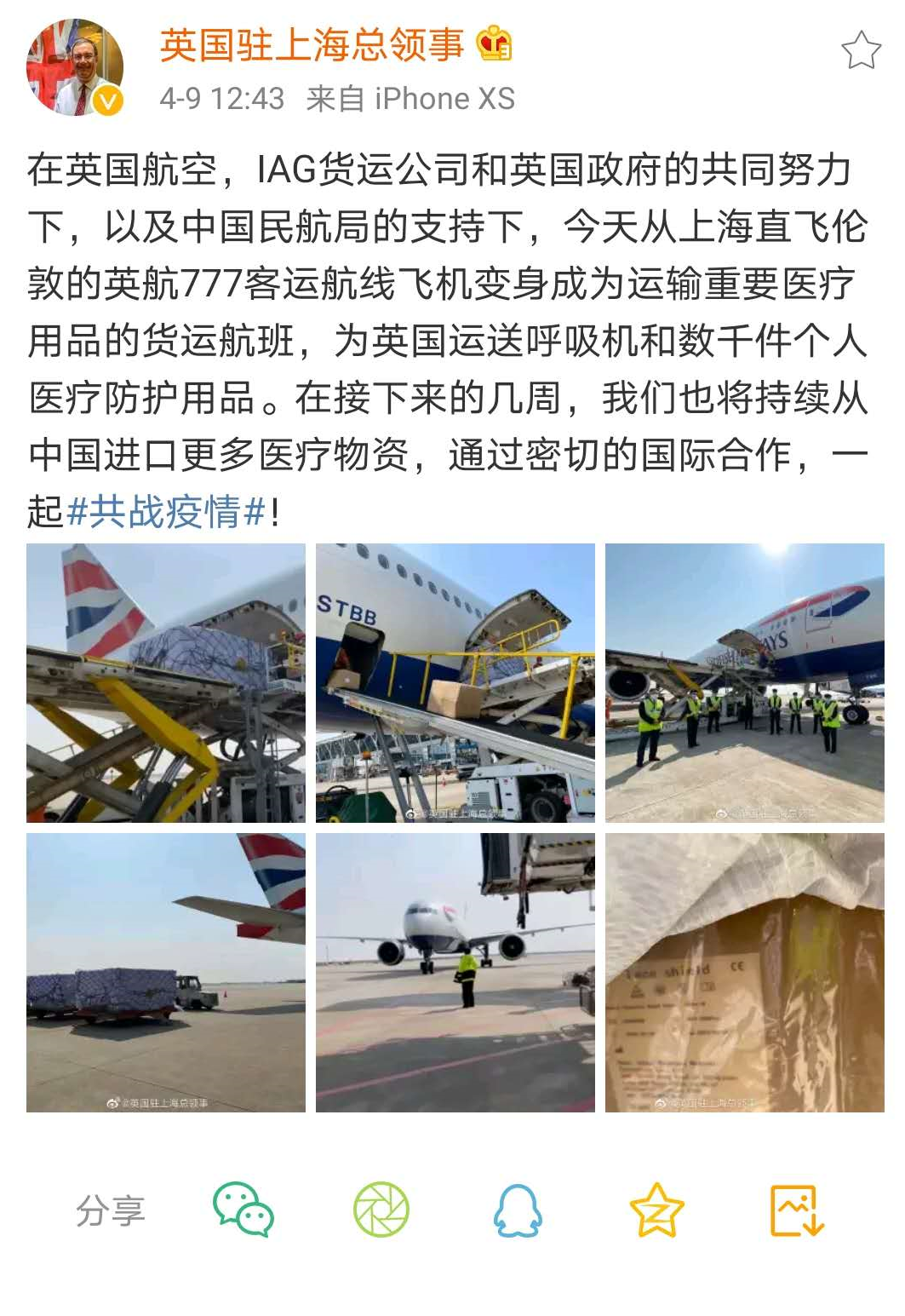 "In the following weeks, we will keep importing more medical supplies from China. Let's combat COVID-19 through close international cooperation," said the Consulate General of the UK in Shanghai.