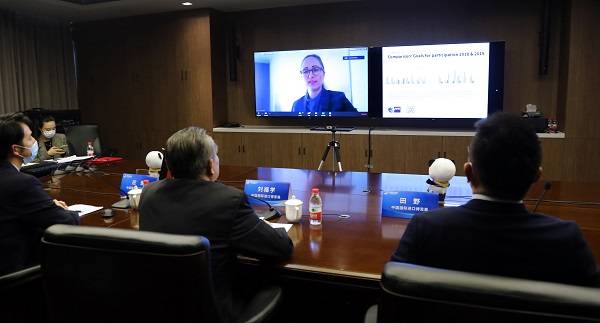 (The online roadshow)
Nearly 100 exhibitors from Germany have signed up to attend the third China International Import Expo (CIIE), including big names such as Volkswagen, BMW, Zeiss, and Siemens.
Germany has been an important destination of CIIE's roadshow in foreign countries. Due to the COVID-19 pandemic, the roadshow of this year's import fair was held online on April 9. "The online promotion meeting is an innovation, which we hope can boost enterprises' confidence," said Liu Fuxue, vice director of the CIIE Bureau.
For four consecutive years, China has been Germany's most important trading partner, and Germany has been China's largest trading partner in Europe for 45 years. Mutually-beneficial cooperation has been a theme of Sino-German relations. Last year, during the second CIIE, more than 200 German companies participated and their total exhibition area ranked first of all the European exhibitors. The intentional transactions of German exhibitors surpassed USD 14.8 billion, up 13.7% from the figure during the first CIIE in 2018.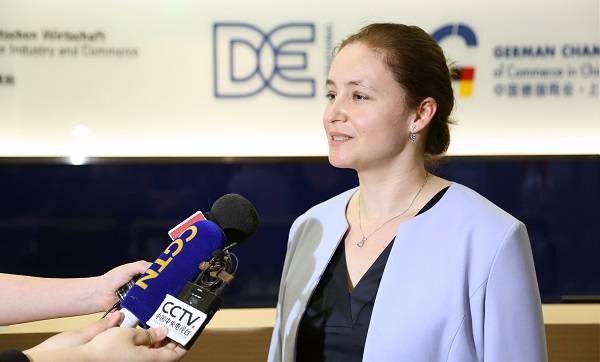 (Christine Mueller, vice general manager of AHK Shanghai, interviewed by media)
"The market in China is very big and attractive to German enterprises,"said Christine Mueller, vice general manager of AHK Shanghai. As she said, through the online video conference, German industry associations and enterprises could have a direct understanding of the preparations for the CIIE and highlights of different exhibition areas.
Besides German participants, CIIE organizers from Japan and Switzerland, like the Japan External Trade Organization (JETRO) and the Swiss China Center (SCC), also attended the online roadshow on April 9. The form of the online roadshow, as they commented, is worth learning from and in the future such events will be held to attract more enterprises to take part in the import expo.