Performers and artists from Beijing, Shanghai and the UK gathered online on April 12 for a concert in support of the Chinese community in the UK who, together with the locals, are combating COVID-19.
The performers were divided into two teams, Beijing Roast Duck and Shanghai Hairy Crab, and they competed in music and art in order to cheer up the audience.
Chinese British singer Aisin-Gioro Mei, an emerging prominent singer who became well known in China thanks to the reality show "Sing! China 2019", sang "Somewhere over the rainbow" and her original song "China". She believes that the rainbow will appear once the fight against the novel coronavirus is won.
Mei's mother Aisin-Gioro Qidi, well-known amongst the older generation in China, also sang two Chinese songs during the online concert.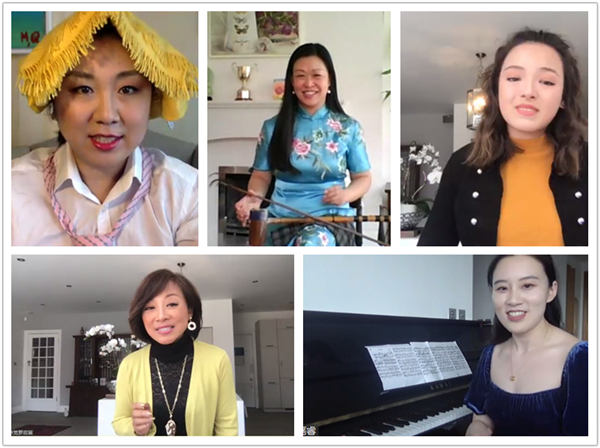 Wang Shanshan and Nie Weiliang gave a two-person comic show to remind people of the most important rules to follow during the pandemic outbreak: social distancing and staying at home.
Others gave solo performances of the piano and jinghu (a Chinese bowed string musical instrument).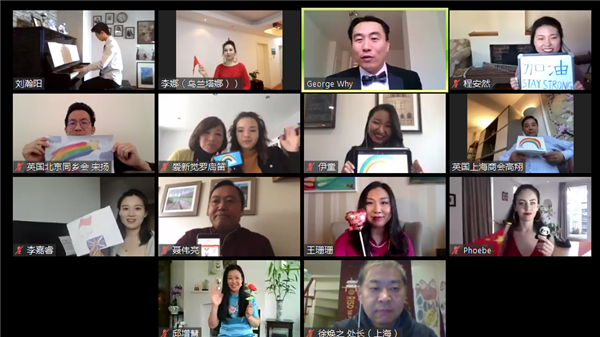 While enjoying the performances, the audience was asked to select their favorite team and performer through an online platform.
The concert was organized by the Beijing Association of the UK and the UK Shanghai Business Association.
Overseas Chinese have been fighting COVID-19 from near and far since it was first reported in China's Wuhan City. At first, they donated a large number of medical supplies to help their countrymen back in China; as COVID-19 began to hit some other countries, the overseas Chinese have been practicing social distancing and social isolation in their resident countries. The country is trying its best to support the overseas Chinese; in the meantime, some overseas Chinese associations and societies have also showcased togetherness by helping each other and cheering themselves up during home isolation. They share cooking skills and workout photos on social media to keep in touch with and encourage each other.