As the coronavirus outbreak is raging in Britain, students and teachers from the Shanghai University of Traditional Chinese Medicine who are studying in Britain are playing a role with their professional knowledge in the country's outbreak control.
To provide consultancy to the Chinese in Britain about disease prevention, a free treatment WeChat group was initiated by Peng Weihua, the university's visiting scholar, together with a TCM doctor and also an alumnus living in the country. At the beginning, the WeChat group only served the Chinese in Oxford, where Peng stayed, but later more and more people from other areas sought help there, making it a channel for Chinese across Britain.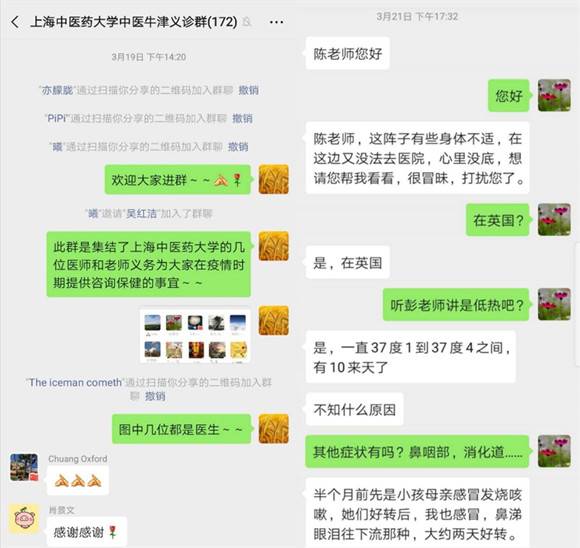 (The WeChat group Peng Weihua launched to give health suggestions)
Apart from the teachers, students are also actively contributing. Wu Weidong, a student of the university who majors in Pharmacy (Sino-British Cooperation) is one of the contributors. When the disease broke out in Britain, he remained there and prescribed Chinese medicine from a Beijing Tongrentang London pharmacy for the Chinese.
Although someof the public transportation has been closed due to the outbreak, Wu keeps getting up early and transfers to other transportation lines to reach his destination. Within one month, he has prescribed nearly 2000 doses for those in need.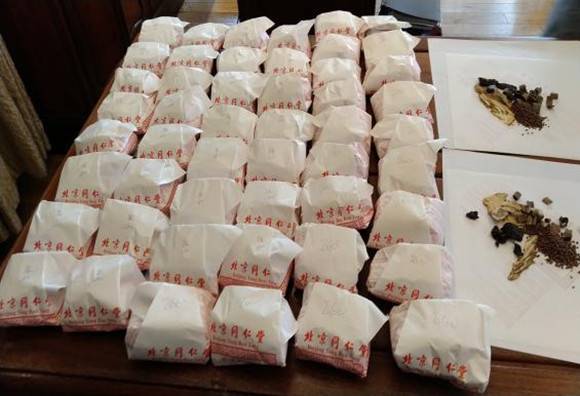 (Traditional Chinese medicine Wu Weidong prescribes for the Chinese in Britain)