"Jiajiazai", whose nicknamemeans"the son of Jiajia"is a six-month-oldgiant pandawho beganto meet visitors on April 25, announced the Shanghai Wild Animal Park.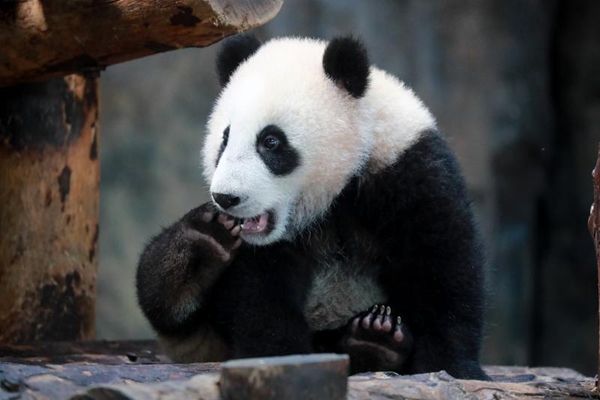 In the giant panda hall, a wall has been prepared for visitors to write down their wishes to the mother and son giant panda. Screens are broadcasting video episodes of the little animal's growth and one even live streamsthe daily life of the pandas.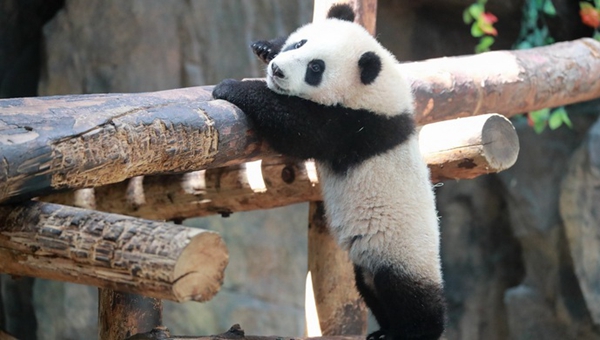 According to the panda carer, Jiajiazai, whose birth weightwas185 grams, now weighs over 18 kilograms. Despite his weight he hasbecomequite lively and brave and likes climbing up and down.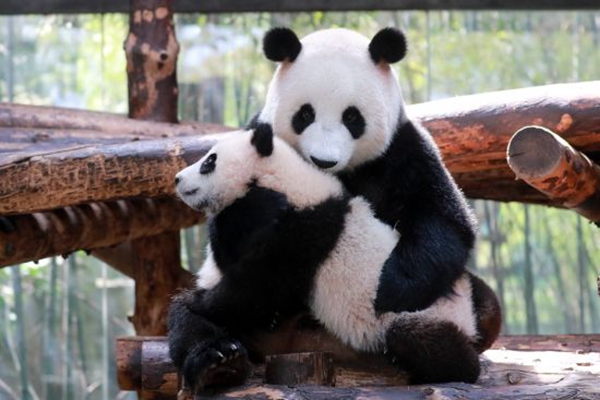 Apart fromhiscaptivating character, the little animal is fairly funny. Sometimes, hestays with his mother all the day without any departure and sometimesheacts like a spoiled kid, grabbing food from his mother's mouth and even biting her ears.