As the coronavirus outbreak in China has been brought largely under control, the Walt Disney Company sees "encouraging signs"and is targeting May 11 to reopen Shanghai Disneyland Resort, which was shut down due to the epidemic at the end of January.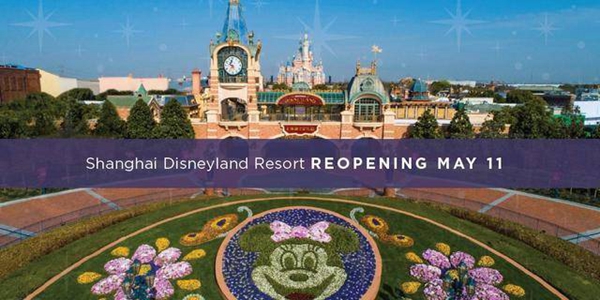 According to a report by CNBC, Disney CEO Bob Chapek said on a Tuesday earnings call that the company is looking for a "cautious, sensible approach" to reopening parks.
Density control, limited capacity and health measures are all on the table, he noted. The Shanghai park has a capacity of 80,000, but under government restrictions it must be capped at 30 percent, which is 24,000 visitors a day. Chapek noted the park would open with an even lower capacity and after a few weeks increase to the 24,000 figure.
Chief Financial Officer Christine McCarthy said it is unclear when Disney's other parks, resorts, cruise ships and Disney-branded stores will reopen.
However, a report by Orlando Sentinel said that Disneyland parks in other parts of the world are also preparing for reopening and when appropriate, these parks will welcome guests back.
Besides the Shanghai one, 12 other Disney theme parks worldwide have been closed for more than a month. The Shanghai one which closed first is to become the first reopened one.
Public data shows that since the beginning of the outbreak, Disney's stock price has fallen by a quarter, and rumors even occurred that some employees' salaries would be lost/delayed.
Disney said in theearnings report that market segments, including theme parks, have lost $1 billion in operating income in the past three months. It is estimated that all business units will suffer another $1.4 billion in losses this quarter.
The news that Shanghai Disney resort is to reopen has caused a sensation on the internet, especially among the foreign netizens.

(I wish I lived in Shanghai right about now...)

(Awesome! I hope Orlando follows suit as soon as possible.)
(It's a good sign!!)