After many celebrities have live streamed on China's video platforms to sell products to boost the country's consumption, Olympians have also now joined the e-commerce trend.
Bao Chunlai, a Chinese badminton player, went online on the evening of May 9. Acting like a live-streaming host, he introduced dozens of sporting goods, covering many brands like Li-Ning, Nike, Columbia, ANTA, Yonex and Adidas. In the live streaming room, Bao's friend Fu Haifeng, also an Olympian, joined in and had a video chat with the netizens, to show his support for Bao.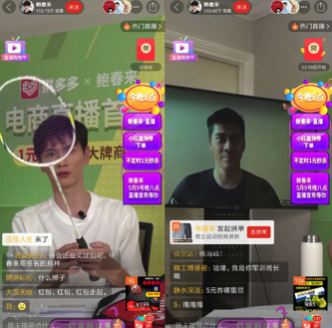 The product selling live stream garnered 1.54 million viewers, contributing a sales volume of over 1 million yuan (about 140,000 USD).
Working with Pinduoduo, an online shopping platform that gives users discounts for purchasing in groups and which is especially popular in second- and third-tier cities, Bao had his debut as a salesman in a live stream. After joining the national badminton team in 2000, he has won men's badminton singles competitions many times in international events. He is also the four-time winner of the Thomas Cup.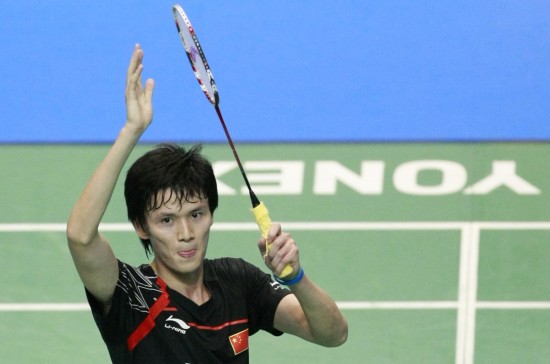 "Bao is a popular athlete who has been doing charity projects promoting PE and sports," said a staff member of Pinduoduo. In the future, the platform hopes to leverage the experience of professional athletes - like Bao Chunlai and Fu Haifeng - to introduce the most professional sports brands at reasonable prices to consumers.
Bao's live stream on Pinduoduo has resulted in a wave of sporting products on e-commerce platforms during the pandemic, with a rise of 64% over normal times.
As the pandemic in China gradually recedes in 2020, sporting goods are winning more and more attention among consumers. One month ago, NBA star Stephon Marbury also had an e-commerce live stream on Pinduoduo, promoting his own sports brand.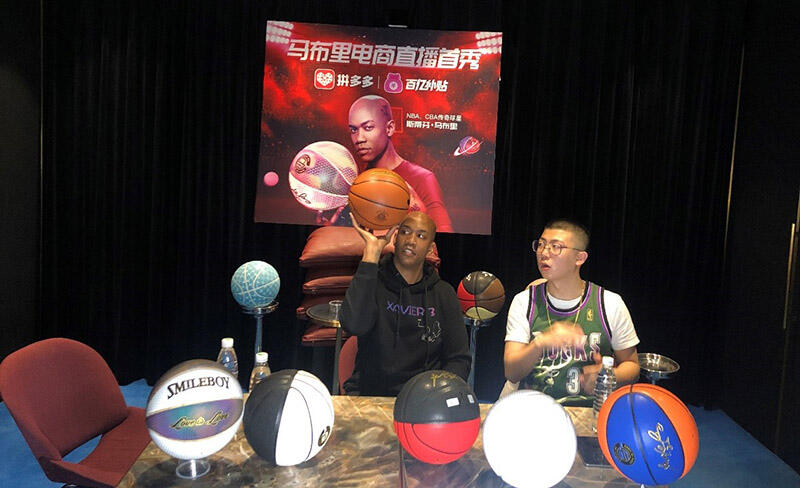 "Soon, there will be more sports celebrities joining our platform to launch their original brands," said Pinduoduo. "We have launched an exclusive program for this, so that consumers can enjoy more sportswear selected by professional athletes and work out for better fitness."