How tall will the skyline of Puxi be? What is it like to be the city's most beautiful "living room" attracting people to come to the city? Hongkou district on May 13 made public the blueprint of the North Bund.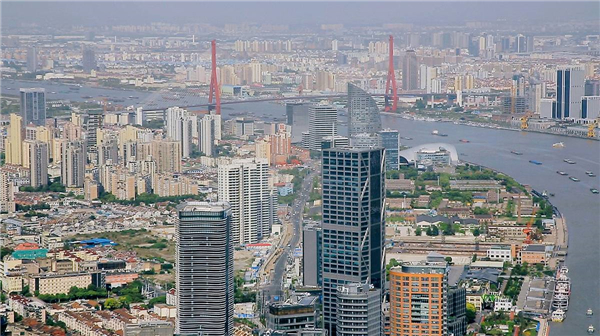 At present, the tallest building in Puxi is the Shanghai Magnolia Plaza, but its place as the tallest (with a height of 480 meters) will be overtaken in the coming years by a professional theater, the first of its kind in Shanghai exclusively for music drama, according to Wu Xinbao, party secretary of Hongkou.
As the plan for the area shows, there will be 22 major projects under construction. The structure for the main part of the North Bund SIIC Center will be completed by the end of this year.
Situated in the southern part of Hongkou, the North Bund area covers an area of four square kilometers within the confines of Henan Road N., Haining-Zhoujiazui Road, Dalian Road as well as the Huangpu River and Suzhou Creek, of which 3.3 square kilometers is land. In April, an Office for the Development and Construction of the North Bund was set up, with the aim of building the area into a new hallmark of urban development.
"In the future, the most beautiful city skyline will emerge in North Bund, home to 310,000 citizens. I believe that we will see new achievements in the area," said Wu Xinbao.
During a meeting held on May 13, Wu described a scenario of people's daily lives in North Bund. Here, the most efficient and intensive transportation system will be built. People's travel will be more comfortable and convenient thanks to four metro lines and 10 metro stations within the area. It will only take five to 10 minutes to go from the metro stations to the offices.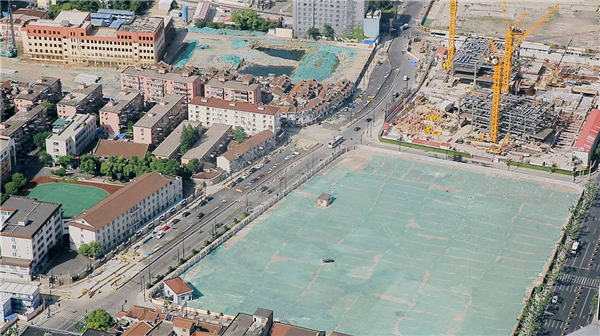 In the entrance of the office building, the access control system will recognize your identity and connect to the floor you are going to. Before you have a meeting, the meeting room's settings can be adjusted via a mobile app.
What's more, thanks to 5G and other new-generation information technology, North Bund will become a 24-hour district, allowing people to hold a video conference anytime, anywhere, and connect with business partners around the world.
(Photos/whb.cn)