Shanghai has become a focus of the world, becoming the second home for many expats, with an improving business climate, eco-friendly development, and bundles of economic transformation in urban development.
With the 13thFive-Year Planperiod (2016-2020) coming to an end, what are people's expectations for the 14th Five-Year Plan? At a panel meeting held on May 12, some expats shared their opinions.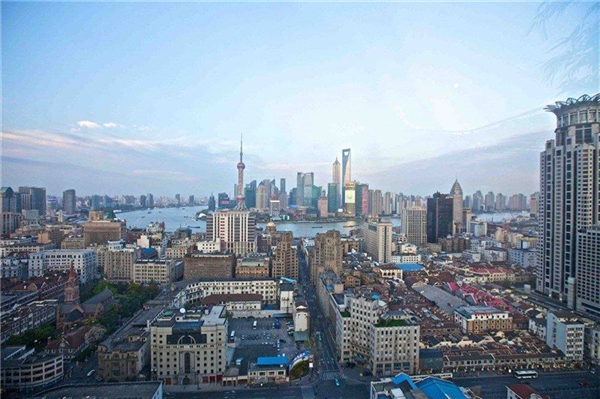 Recently, the State Council of China launched a series of measures to promote cross-border capital investment and optimize the process for foreigners to apply for work visas, which are very inspiring, according to Ioana Kraft, GM of the European Union Chamber of Commerce in China, Shanghai Chapter. In particular, she said that the opportunities in Shanghai are huge, and the existing policies are encouraging foreign enterprises to enter the Chinese market.
Also, Ioana said Shanghai has the potential of becoming a global innovation center. Shanghai has courts for IP protection, which is good for EU enterprises to come to China with their technological experience. At the same time, Ioana suggested that Shanghai should grant tax preference to foreign companies to boost the latter's confidence of investment in China.
Bettina Schoen-Behanzin, chairwoman of the German Chamber of Commerce in China – Shanghai, and Asian regional representative for the Freudenberg Group, Shanghai has always been pushing the boundaries of reform and innovation. Having lived in the city for 25 years, she thinks Shanghai should also pay attention to the high-end manufacturing industry, especially digital manufacturing, apart from stressing trade and services. As the strategy of the integrated development of the Yangtze River Delta (which includes Shanghai, Zhejiang, Jiangsu and Anhui) has been launched, a sustainable talent pool should be set up to attract more talent and elevate the city and the Delta region's overall competitiveness. Also, the allocation of resources in housing, education and medical care should also be improved, alongside preferential policies.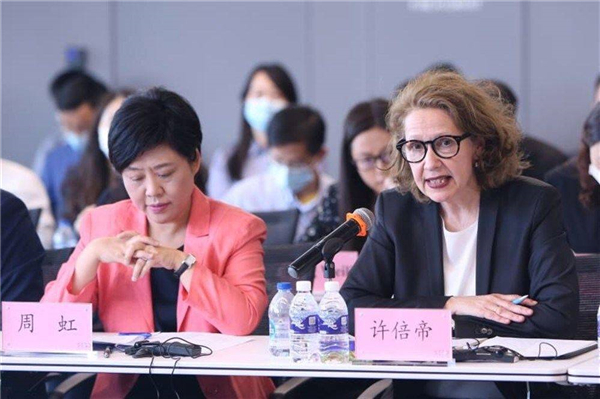 (Bettina Schoen-Behanzin. Photo by Jin Song)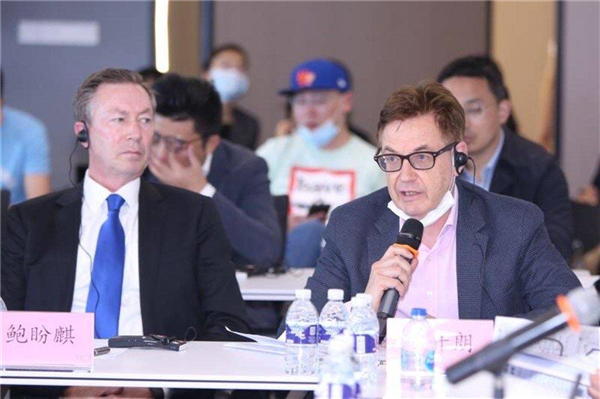 (Keith Ross. Photo by Jin Song)
Speaking of talent attraction, Keith Ross, dean of Engineering and Computer Science at NYU Shanghai, who has lived in Shanghai for seven years, also had something to say. In his opinion, as a short-term goal, Shanghai could set out to solve some issues like simplifying the work visa application. In the meantime, for Shanghai's future development, his suggestion is to pay more attention to sustainability in urban development, like less emission of pollutants, recycling of water and more detailed management of garbage sorting. As Keith said, China has embarked on a correct track, and there will be more disruptive technological breakthroughs in the future; as for Shanghai, it has to provide a better living environment, become a global innovation center and be a model of urban development in the world.