As the Chinese economy has been hard hit by the coronavirus outbreak, various forms of promotions are in progress to boost consumption. A cuisine program in which celebrities are advertising related goods was launched on Ximalaya, China's biggest spoken word audio platform, on May 13.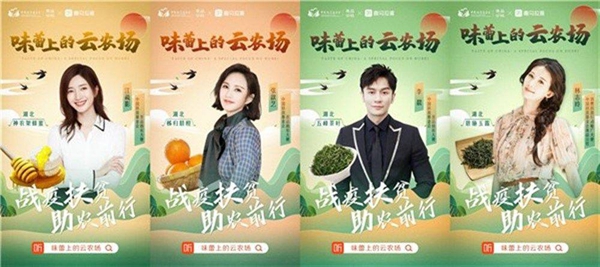 Jointly organized by the platform and the China Foundation for Poverty Alleviation, the program has invited 13 Chinese stars to share the stories of a batch of agricultural products suffering severe sales reductions from Hubei, the epicenter of the epidemic in China, and other poverty-stricken areas.
The program is scheduled to be broadcast on each Wednesday and Friday when listeners can buy the corresponding goods online.
According to a producer of the program, through designing such an original celebrity program, it has created a bridge between listeners and farmers and enables the platform to effectively deliver on its corporate social responsibility.