As the blueprint for the future of North Bund in the city's Hongkou District was revealed this week, the 5G International Innovation Harbor is a highlight, turning the heads of many visitors.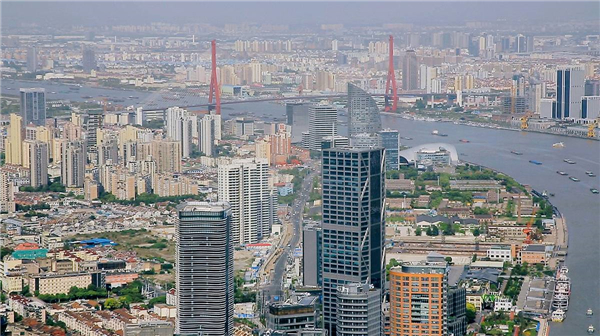 (The North Bund area in Puxi)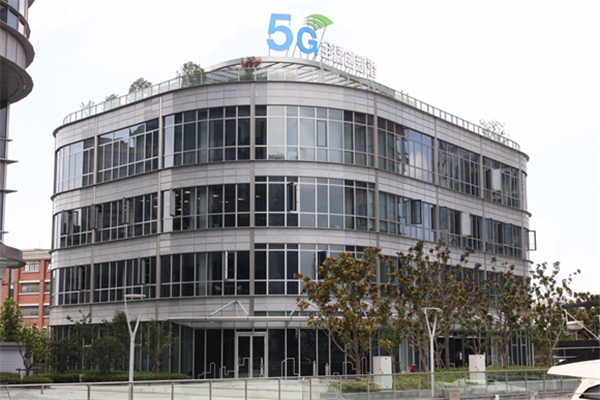 (The Innovation Harbor was launched last year in the North Bund area.)
Ten "5G+" scenarios are showcased to the visitors at the Innovation Harbor, including "5G+retail", "5G+healthcare", "5G+finance"and "5G+city management". Hongkou is now exploring a total of 25 scenarios of 5G application.
In the innovation hub, the maximum speed of a 5G cell phone can exceed 1000Mbps.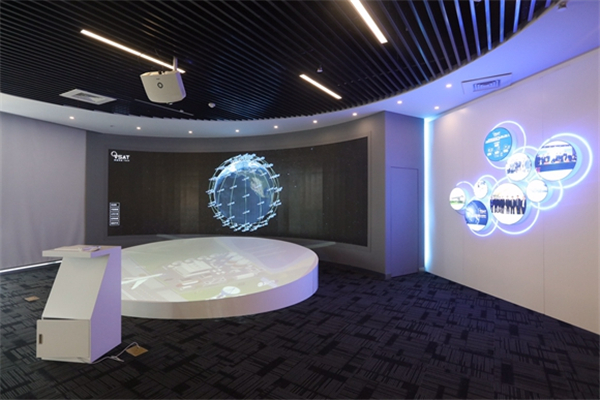 (An exhibition hall inside the Innovation Harbor)
In a 5G shop, customers can check out anytime, without showing their payment QR code or carrying any cash. Their image will be captured by the camera upon entering, and with the help of algorithms and AI chips, "contactless payment" can be achieved. What's more, thanks to the integration of 5G, AI and IoT (Internet of Things) technologies, dynamic data of the goods in the shop can also be recorded and tracked.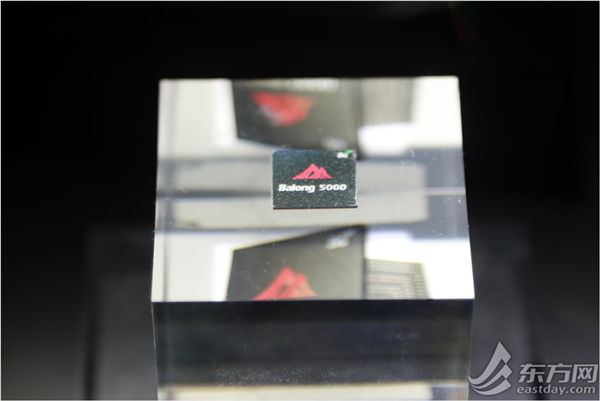 (A 5G chip of Huawei's Kirin 990, a combination of 5G and AI technologies )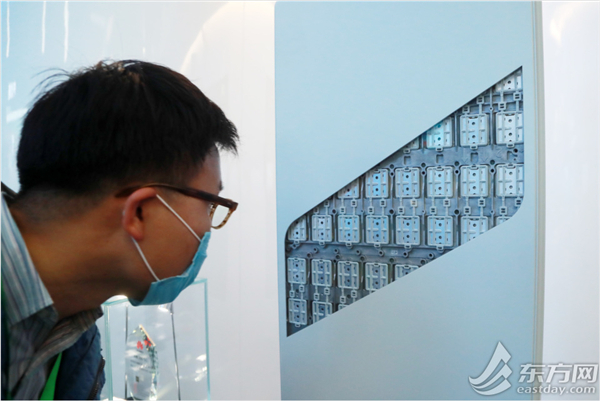 (A visitor looks at the antenna cells of a 5G macro station)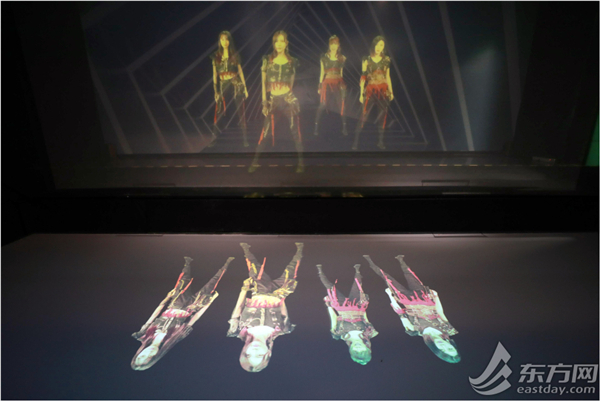 (With real-time 5G transmission, the images of a girl band can be synchronized to a holographic stage.)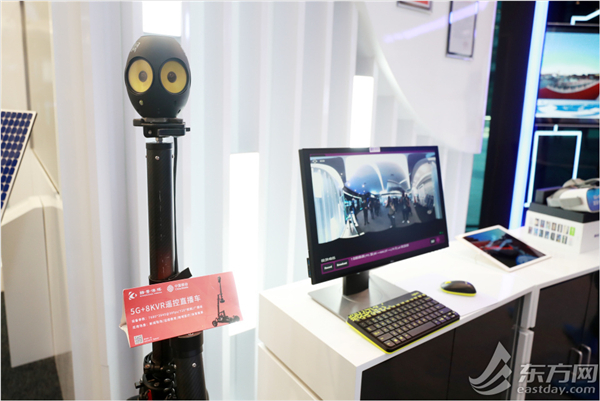 (A remote-control broadcasting vehicle with 5G, 8K and VR features)
The development of 5G has not only shifted people's consumption habits, but also provided more creative freedom for recording and broadcasting sporting events: without the barrier in the Internet speed, AR, VR and 4K ( even 8K) high-resolution broadcasting can be better achieved. The spectators will watch the sports from a 360-degree perspective. With the 5G technological revolution becoming more mature, more unprecedented innovations of sporting events coverage will arise.
There is also a booth displaying "5G+game" in the 5G International Innovation Harbor. People can play VR games just by connecting their 5G cell phone with the VR glasses.
5G can also be utilized in healthcare. During the COVID-19 epidemic, 5G-based robots providing inquiry services have already been put in use on the frontline. Without entering the fever inpatient wards, doctors can make a long-distance 5G video call with suspected cases of COVID-19.