Shanghai's students spent a prolonged winter holiday this year. During the home isolation period, they used the time to learn more life skills and develop their hobbies. Some have documented their lives and thoughts during the past two months via artworks, speeches and creative performances, to show how they are trying to live a happy and enriched life despite the harrowing epidemic.
While sharing their daily lives at home, the children also took the chance to pay tribute to the frontline workers fighting the coronavirus, such as medics, community workers and anti-epidemic experts.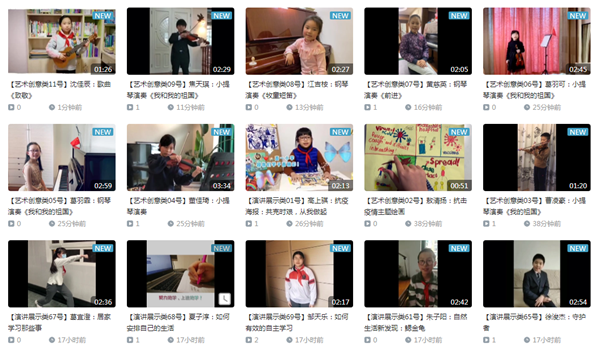 A total of 129 works have been selected from hundreds of entries. Click here to find more about their stories https://space.bilibili.com/505645422/channel/detail?cid=128654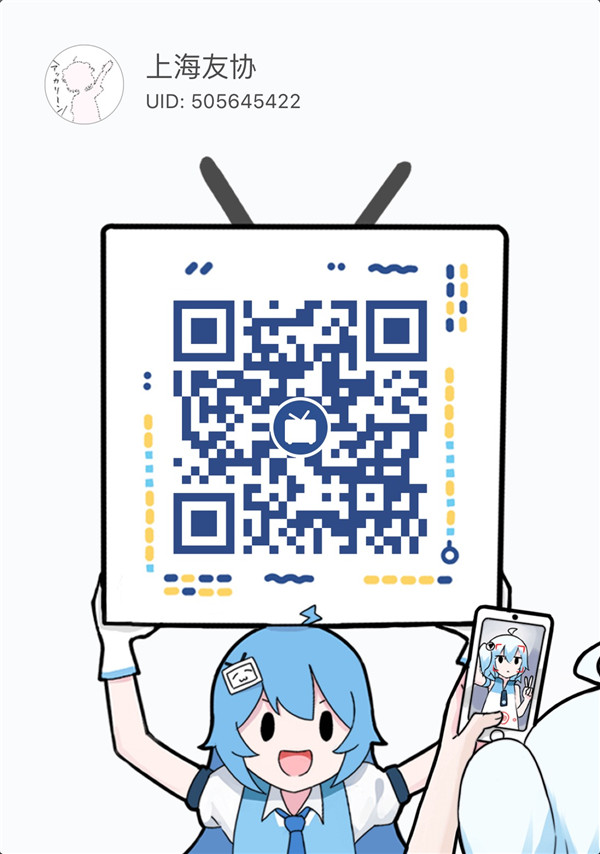 (Scan the QR code to see the works.)
On May 18, juniors of secondary schools and the fourth and fifth graders of elementary schools in Shanghai will resume classes. Senior students already returned to schools on May 6.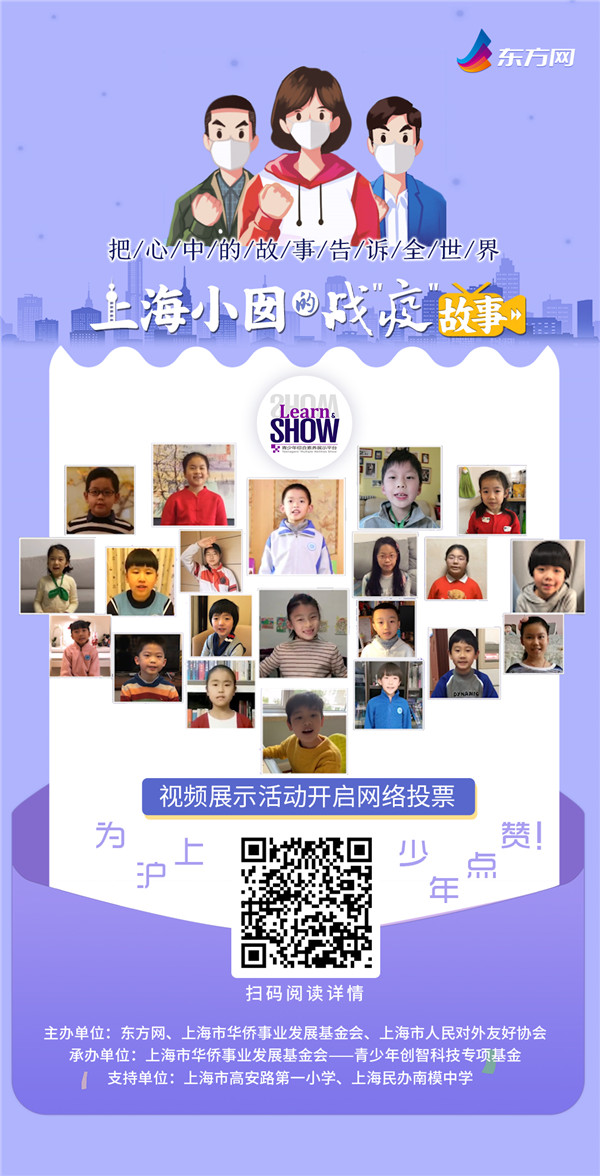 (Video editors: Cao Ting, Intern Jiang Meiqing)