In the above video, Chinese actress Tian Shui and Serbian actor Marko Stojanović recited poems to cheer people up in both countries during the global pandemic.
With their voices transcending time and space, they are celebrating the sympathy, friendship and dreams between Chinese and Serbian people, though the two poems (one is called "Fire", the other "Lovers") recited by them are about love.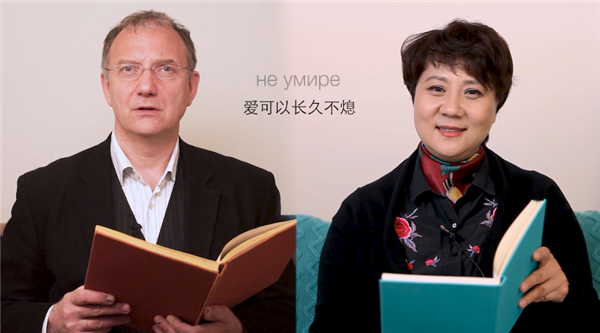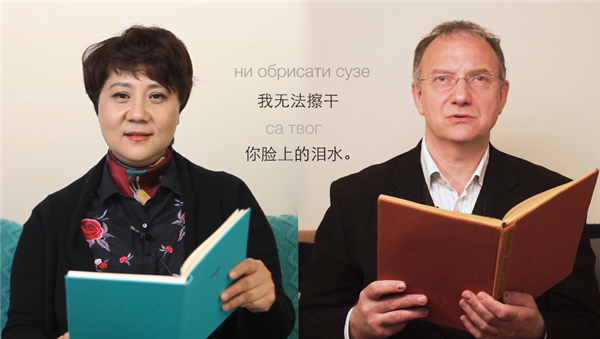 The video project was jointly produced by the Shanghai People's Association for Friendship with Foreign Countries (SPAFFC), SMG Live and the World Mime Organisation (WMO).
As the first person to see the video, Consul General of Serbia in Shanghai Dejan Marinković was filled with emotions. Speaking of the Serbian poem, the consul said fire in Serbia is a traditional symbol of love, but it also represents the beginning of life and an upbeat and positive spirit. This reminds him of the beautiful moments of Sino-Serbian relations throughout history. He also hopes the fire of friendship between the two countries can be passed on through generations.
As for another poem "Lovers", which tells one's dream about his lover, the Serbian consul general shared his perspective. Though it is a love poem, he said, it reminds him of an individual's feelings for his country. There are good dreams and bad dreams, and good dreams always give people hope. For Dejan Marinković himself, China and Serbia are where he realizes his dreams, and no matter where he is, he cherishes beautiful memories and hope for the two countries.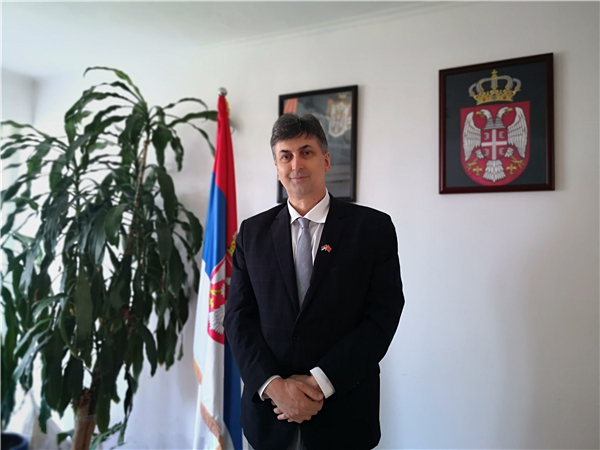 (Dejan Marinković, Consul General of Serbia in Shanghai)
The video project demonstrates the confidence in cultural exchanges between the two countries. "Culture gives people a special power, through which people can sense their own feelings," said the consul general. In particular, the project was carried out in a special context: the COVID-19 pandemic. He added, "That shows a positive signal: Serbia and China will keep working together and get through the difficult time."
"We recite the poems with our own language, and our true feelings are expressed through art. Though we are now apart, we are in this together and strongly believe that we will finally overcome the challenges," said Tian Shui, actress at the Shanghai Dramatic Arts Centre.
Speaking of her partner in the video, she said she was looking forward to seeing Marko Stojanović, co-founder and president of the WMO, this year at the Shanghai International Comedy Festival 2020. Last year, during his visit to Shanghai, Marko gave a lecture about mime performance to students at the Shanghai Theatre Academy and visited the Shanghai Dramatic Arts Centre. He also said the third WMC (World Mime Conference) would attend the Shanghai International Comedy Festival 2020 to promote the exchanges between Chinese and Serbian performing artists.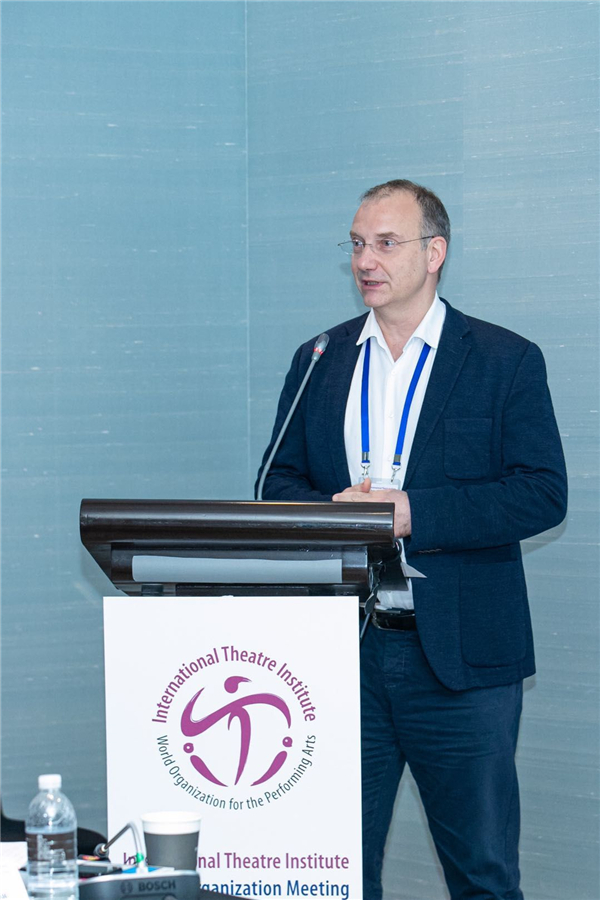 The authors of the two poems are Chinese writer Zhao Lihong and Serbian poet Dragan Dragojlovic. You might think this is a coincidence, but Zhao Lihong's award-winning poetry collection "Boat in the Sky" was translated by Dragan Dragojlovic.
There is an old saying: a friend indeed is a friend in need. As Dejan Marinković said, the Serbian people treat the Chinese as friends. The two peoples' relationship dates back to the Federal Republics of Yugoslavia. The two countries share a similar history and both have suffered tough times in history. It is based on these common experiences that China and Serbia maintain friendly cooperation and growing bilateral relations.
China and Serbia have demonstrated iron-like brotherhood, and that can be felt more during the COVID-19 pandemic. On February 22, Serbia staged a concert in support of Wuhan, China. The concert goers also left their messages of support on a whiteboard which has an inscription – "People of Serbia are always with their Chinese brothers". Serbia's Interior Minister Nebojsa Stefanovic was present.
A few days later, Serbia's First Deputy Prime Minister and Minister of Foreign Affairs Ivica Dacic visited China, as the first foreign minister Beijing received after the outbreak of COVID-19 began.
After the coronavirus spread to Europe and hit Serbia, China has been lending a helping hand. Apart from providing material and medical assistance, China has sent medical experts to Serbia to help with the prevention and control of COVID-19.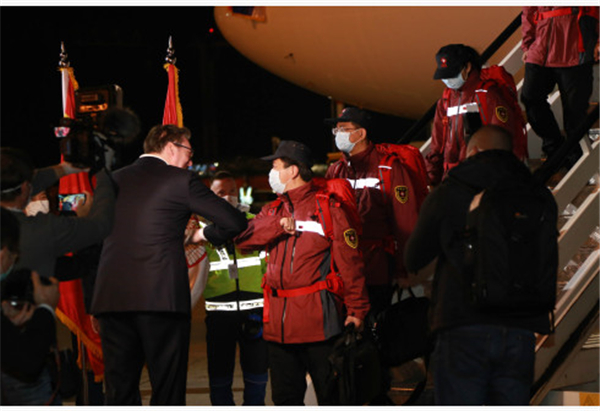 (Serbian President Aleksandar Vucic welcomes Chinese medical experts.)
(Taking the advice of Chinese experts, Serbia has built makeshift hospitals.)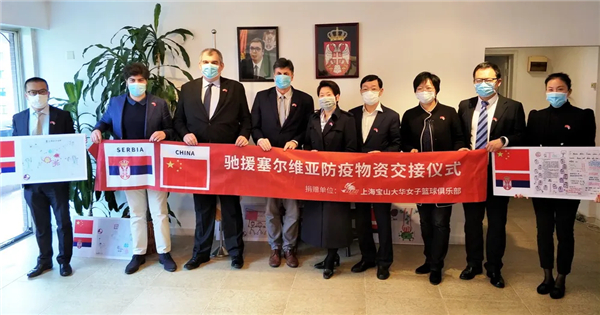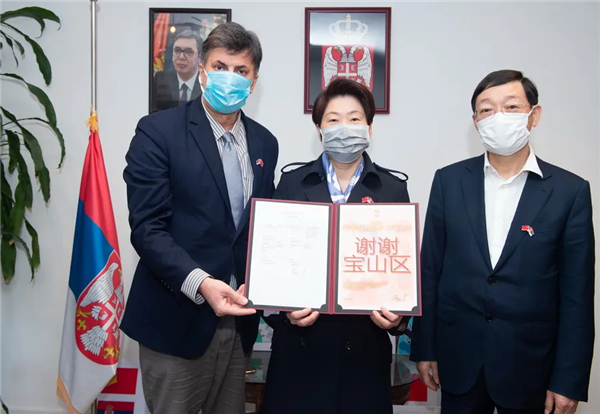 (The Consulate General of Serbia in Shanghai receives a donation from a women's basketball club in Baoshan.)
"The help from China is immeasurable," said Dejan Marinković.
In Shanghai, where Dejan Marinković lived and worked for more than four years, the Consul General has also received many donations from Chinese society. As he said, the aid supplies he received were half the capacity of a regular plane, including millions of masks, gloves and protective suits. When transferring the items to the logistics warehouse, he also got a lot of help from the warmhearted residents nearby. "At that time, our neighbors were the first ones who helped. That is how a nation shows friendliness to you," added Dejan.
(Special thanks to the Consulate General of Serbia in Shanghai and translator volunteer Filip)