As the third edition of the China International Import Expo (CIIE) has been confirmed to take place on schedule, the Shanghai Metro has sped up its 5G coverage installation.
Construction kicked off on May 18. A total of 297 metro stations across the city will be covered by a 5G network before the opening of this year's CIIE, the first dedicated import exhibition in the world.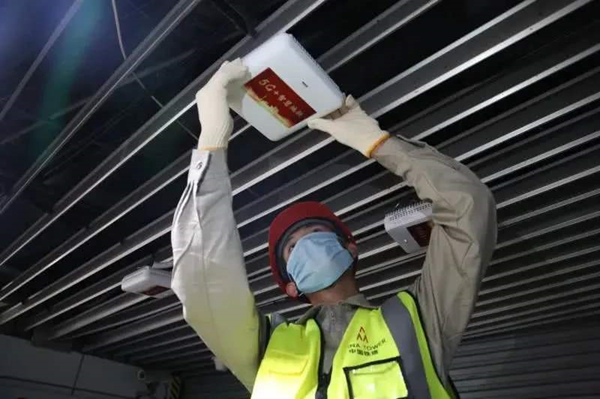 A 5G network is the key of new infrastructure construction. It is also an important part of digital infrastructure to support the economic and social transformation of becoming more digitalized with more Internet access and smarter technology. Shanghai is now accelerating the construction of a 5G network. By the end of April, over 19,000 5G outdoor base stations and indoor small stations had been completed.
For 2020, nearly 10 billion yuan (around 70 billion USD) has been invested for 5G coverage across the city. By the end of this year, there will be 30,000 outdoor base stations and 50,000 indoor small stations. The average download speed across the city will surpass 200Mbps, with the highest reaching more than 500 Mbps.
Agreements have been signed between Shanghai Metro and some telecommunications services providers for future cooperation in 5G construction and integrated application.