At noon on May 18, Yao Yi checked the update of Shanghai Museum's official account on live-streaming app Kuaishou, when popular TV host Cao Kefan was talking eloquently about an ancient painting by the Ming Dynasty (1368–1644) painter, calligrapher, and scholar Wen Zhengming.
Along with Cao Kefan, Shanghai's Dragon TV hostess Wang Shuang also appeared in the live stream of Shanghai Museum. She talked with a research fellow at the museum, helping the audience learn more about the details and techniques of the exhibited artworks.
"This is different from my expectation. It is now more like a variety show," said Yao in surprise.
That was the first live stream hosted by Shanghai Museum. It garnered 562,000 viewers and 39,000 likes. In just one day, the number of its followers reached 5,000. People had a preview of an upcoming exhibition at the museum "Spring Blowing in the Wind: Jiangnan Culture Art Exhibition".

(A painting by Wen Zhengming, Ming Dynasty)
May 18 is the International Museum Day, and the theme of 2020 is all about equality, diversity, and inclusion. Museums in Shanghai have come up with innovative ways to liven up their live streams.
Thanks to Internet technology, the limitations of time and space are broken, so that people in different places can enjoy the collections on display at the museum any time they like.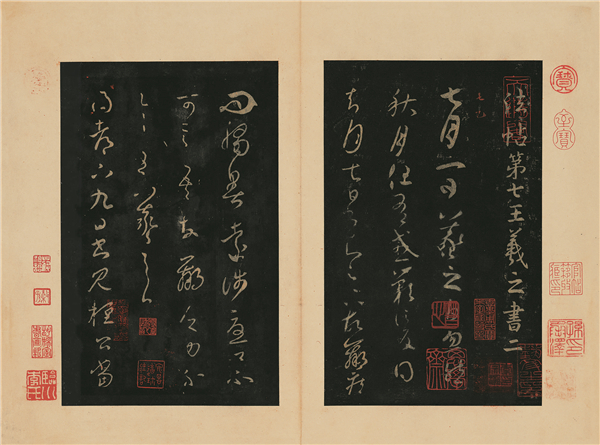 (A calligraphic work of Wang Xizhi, Jin Dynasty (266–420))
For some other industry insiders, online exhibitions are not difficult to realize, but the real difficulty lies in how a museum can become "smart". The digitalization of museums is a big trend, but more efforts still need to be done to improve visitors' experience, according to Prof. Ma Lin. "It is not just putting the exhibitions online. Instead, we should think of innovative ways to attract visitors," said Ma.