Eastday staff sang the charity song "Seed of Hope" to celebrate the media company's 20th anniversary.
The song was composed by Japanese artist Ikuro Fujiwara and written by Chinese lyricist Yao Qian. After hearing the music demo, Yao came up with the theme of the song. He wanted the song to talk about the harmony and integration between children and nature, so as to create a pure and positive atmosphere.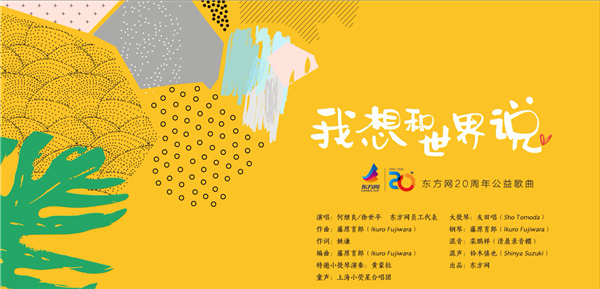 "Seed of Hope" was jointly produced by Eastday and Japanese music producer Being, Inc. The main message of the song is to encourage people to embrace the world with love and look forward to the end of the COVID-19 pandemic.
The music video of "Seed of Hope"(Eastday edition) was released on May 22. People can watch it on various music platforms both in China and abroad.